Take ownership (ACL's) - Windows 8.1
Microsoft has ceased security support for Windows 8.1 on 9 January 2018. This means that PCs running Windows 8.1 will no longer be safe to use.

Please contact your 1A partner to obtain a more recent operating system or a new PC.
This manual is for older systems and/or software and is no longer maintained.
This manual is meant for administrators of a domain with a 1A-server. It explains how you can take ownership of files and folders in shares. Taking ownership allows you to correct permissions in case you have been excluded from access.

Requirements
To complete this manual, you will need:

A computer connected to your 1A-server
Your username and password
The permissions of a 1A-manager
Steps
1
Change owner
Right-click the folder for which you want to change the ownership
Click Properties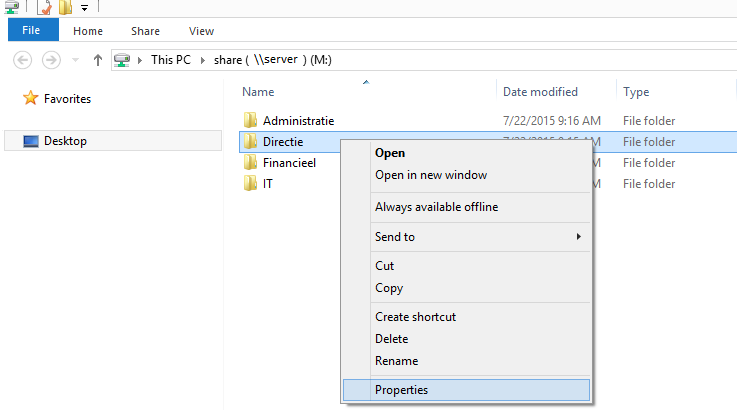 2
Edit security properties
Click tab Security
Click Advanced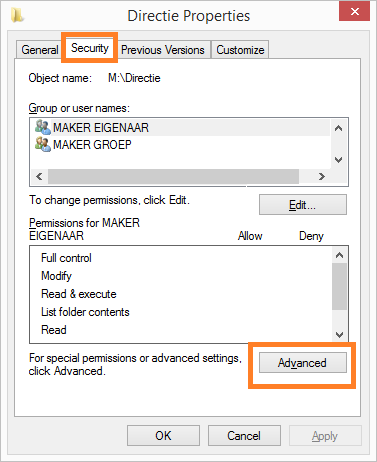 3
Change owner
Click Change
Click Advanced on the new window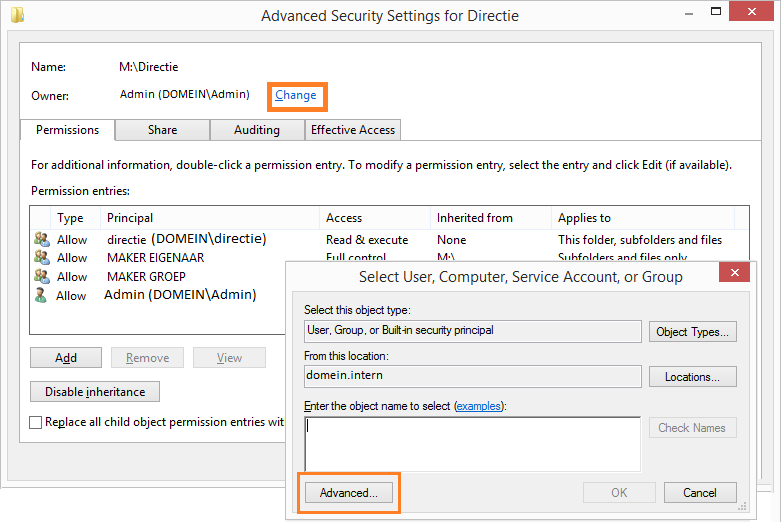 4
Select new owner (1)
Click Find Now
Select the new owner from the Search results
Click OK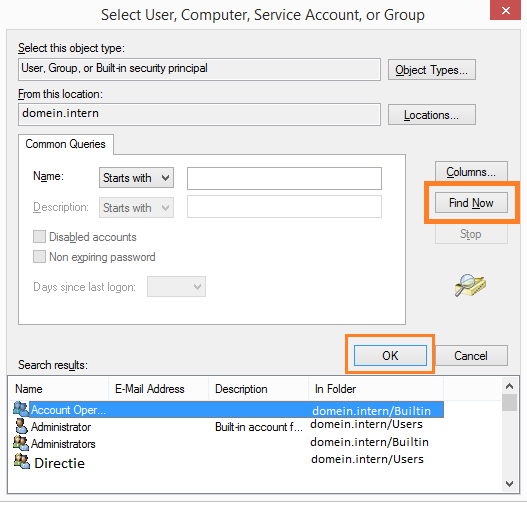 5
Select new owner (2)
You have returned to the selection screen
Click OK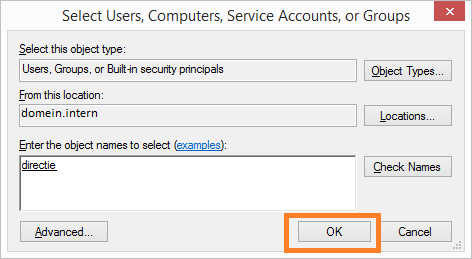 6
Confirm new owner
You have returned to Advanced Security Settings
Check 'Replace owner on subcontainers and objects'
Click Apply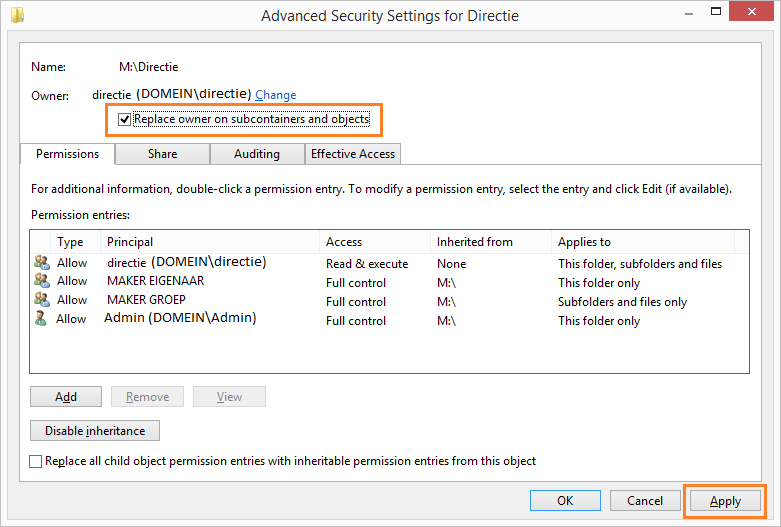 7
Windows Security
If group policies are not appointed, there will be a warning from Windows Security.
Click OK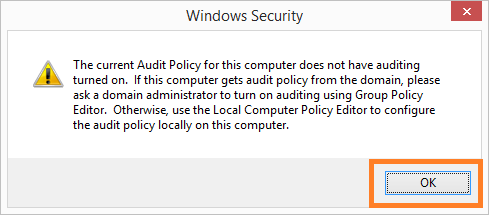 8
Finishing up (1)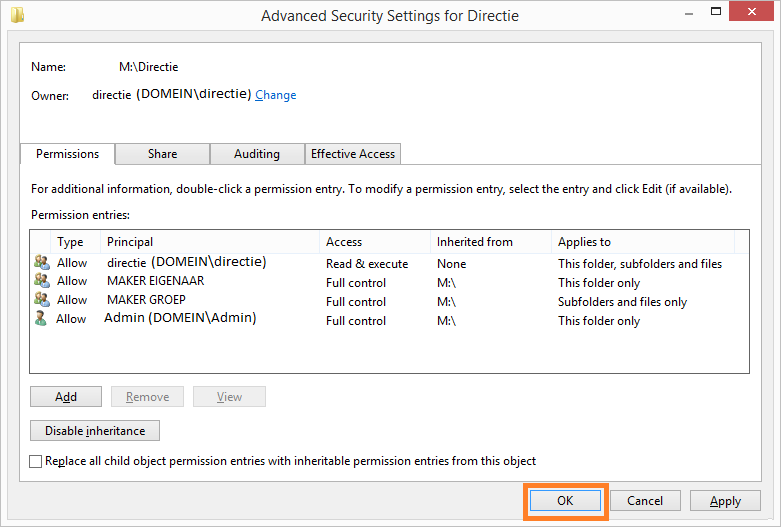 10
Finishing up (2)