Office 365 with Outlook - Calendar
This manual is meant for Outlook users.
This manual explains how to connect to a shared calendar and how to share your own calendar.


Requirements
To complete this manual, you will need:

A computer connected to the internet
The Outlook client
Usage
1
Sharing your own calendar
See the steps under "Configure" in this manual
2
Go to the Outlook Calendars view
Open Outlook
in the bottom-left corner in Outlook, click on the calendar-icon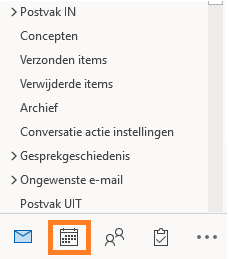 3
viewing a shared calendar
The lower-left part of the navigation-pane shows the calendars that have been added to your Outlook
Select the calendars you want to display
in the main view-pane, Click on ← to overlay the calendars
Deselect the calendars you don't want to display anymore

When a shared calendar isn't visible in your Outlook,
Follow the steps "Adding a shared calendar"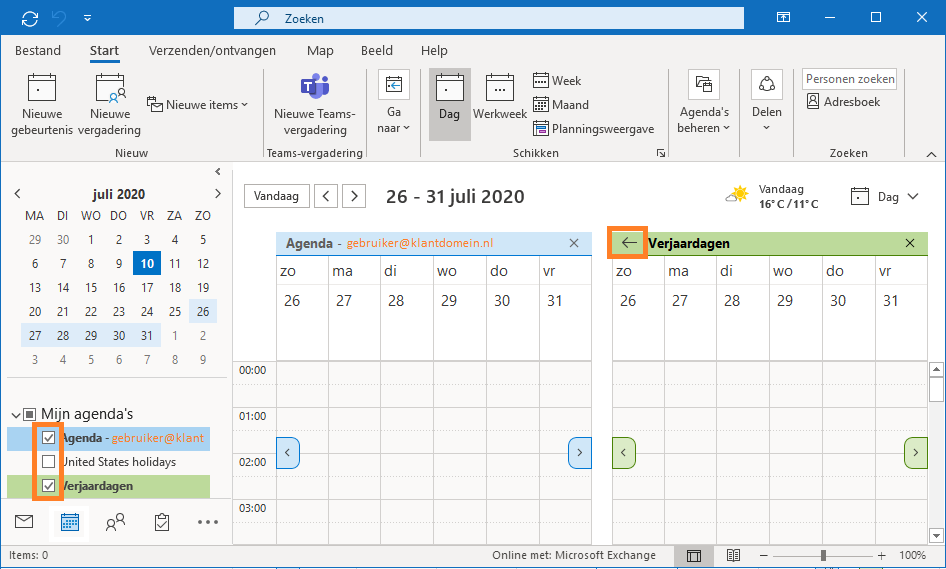 4
Adding a shared calendar (1)
In the Outlook Calendars view
Click Add Calendar
Choose From Address Book...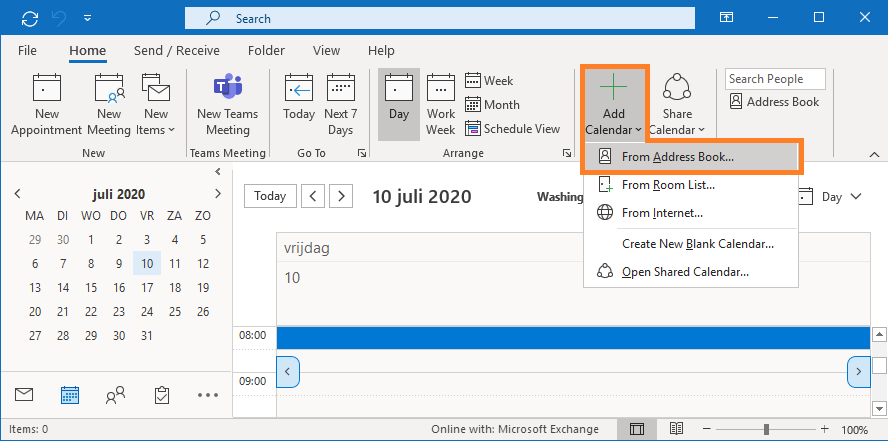 5
Adding a shared calendar (2)
In Adress Book "Global Address List", search for the calendar you want to add
Click button Calendar to add the selected calendar to the field

You can add multiple calendars to this field

Click OK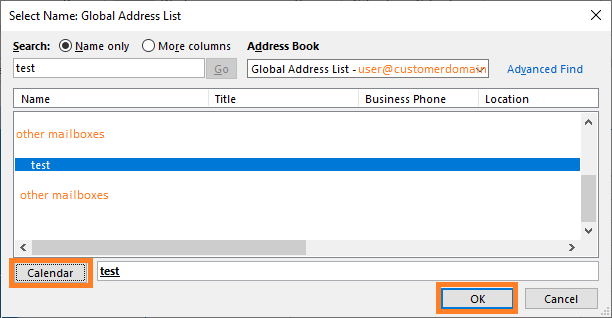 Steps
1
Sharing your calendar with colleagues
Go to the Outlook Calendars view
Right-click on your own calendar, choose option "Sharing Permissions...", this will open a new screen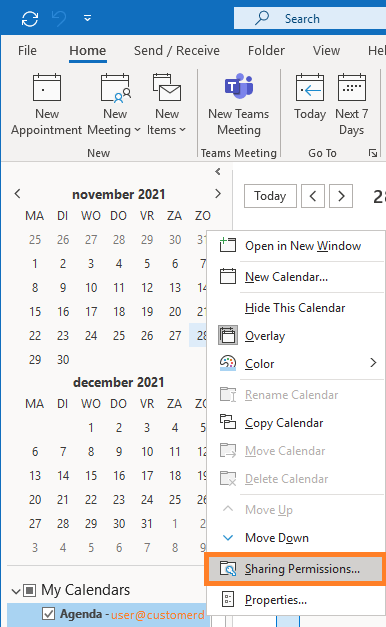 2
Add Calendar permissions
In screen "Agenda Properties", choose tab Permissions
Click button Add, this will open a new screen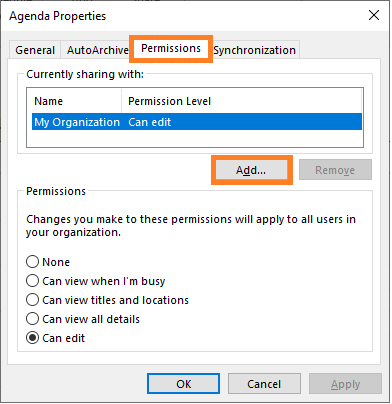 3
Select the colleagues you want to add
In screen "Add Users", select the colleagues that you want to give permissions on your calendar
Use the bar underneath Search to search for your colleague
Click Add

This will put your colleague's name in the field behind the Add bar, you can add multiple colleaugues

Click on OK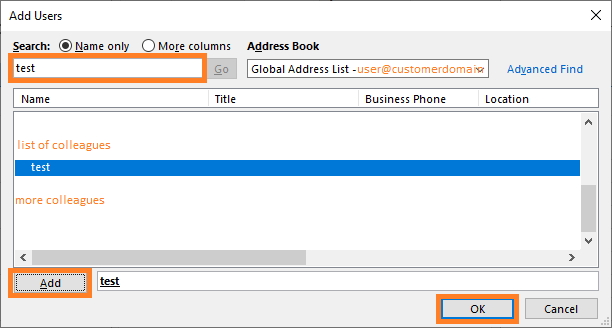 4
Set the permissions for your colleagues
In screen "Calendar Properties", make sure you are on tab Permissions
Select the colleague whose permissions you want to set
Choose which permissions you want to give to this colleague
Click Apply if all settings are as you want them to be
Click Remove if you want to stop sharing your calendar with this colleague
Click OK if you want to close this screen