Configure Remote Access - Windows XP
Microsoft has ceased security support for Windows XP on 8 April 2014. This means that PCs running Windows XP will no longer be safe to use.

Please contact your 1A partner to obtain a more recent operating system or a new PC.
This manual is for older systems and/or software and is no longer maintained.
This manual is meant for 1A-server users. It explains how to configure a computer to allow a Remote Desktop connection. This enables a user to connect to the computer from a different location.
The Remote Desktop software is available in most versions of Windows, but is not in Windows XP Home. Before starting with this manual, check whether your computer has Remote Desktop software installed on it.

To be able to connect to a Remote Desktop, your username first has to be added to the list of Remote Desktop users by that computer's administrator.

Requirements
To complete this manual, you will need:

A computer with Remote Desktop software installed
Local administrator permissions on the computer where Remote desktop is configured
The domain name of your company network (if unknown, ask your 1A administrator)
De gebruikersnaam waarmee ingelogd mag worden
Steps
1
Open Computer properties
Right-click My Computer on the desktop
Choose Properties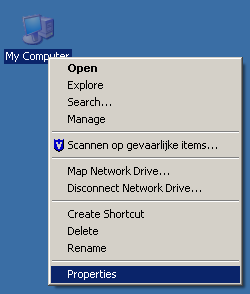 2
Configure Computer properties
Go to tab Remote
Check Allow users to connect remotely to this computer
Click Select Remote Users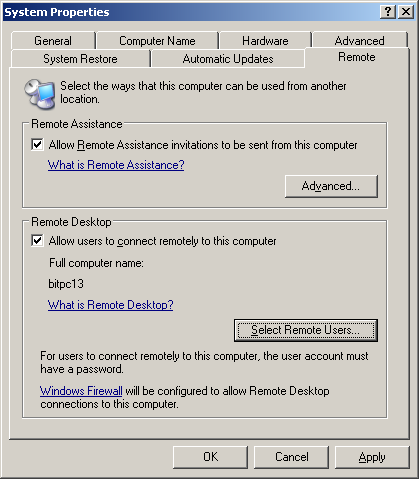 3
Add Remote Desktop users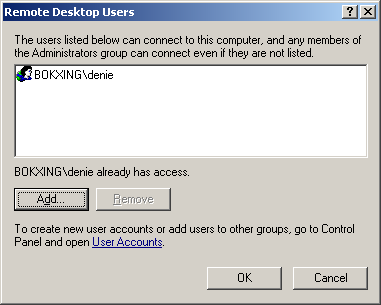 4
Choose the location of the user list (1)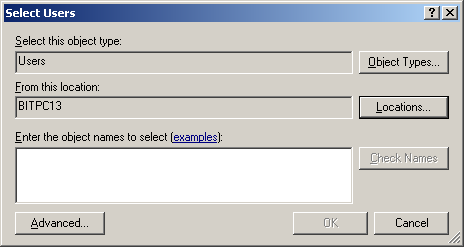 5
Choose the location of the user list (2)
Click the domain name of your company network
Click OK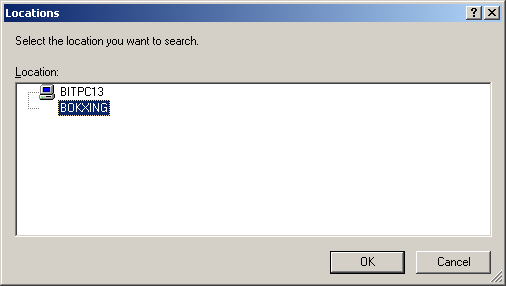 6
Choose users who are allowed to connect
Click Advanced
Click Find Now
You now see a list of all users in your domain.
Double click all users who are allowed to connect to this computer.


Please note: no changes will be visible in this screen.

Click OK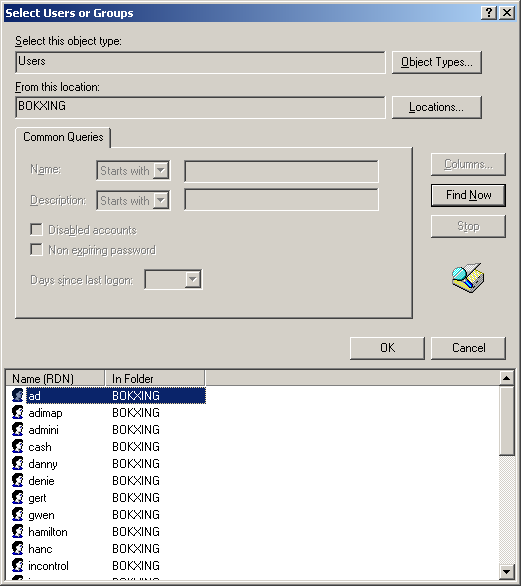 7
Check the list (1)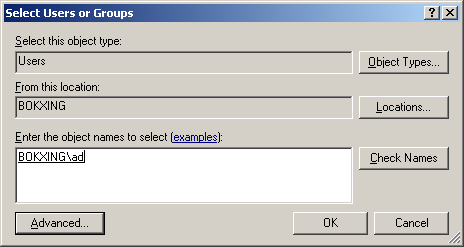 8
Check the list (2)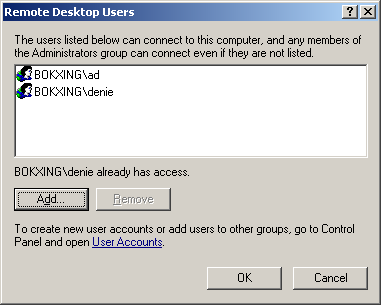 9
Configure the firewall
It may be necessary to configure the firewall on your computer. Because this varies per Firewall, we recommend you read the manual for your Firewall software.