Take ownership (ACL's) - Windows 7
Microsoft has ceased security support for Windows 7 on 14 January 2020. This means that PCs running Windows 7 will no longer be safe to use.

Please contact your 1A partner to obtain a more recent operating system or a new PC.
This manual is for older systems and/or software and is no longer maintained.
This manual is meant for administrators of a domain with a 1A-server. It explains how permissions in shares can be refined and how they can be corrected if needed.

Requirements
To complete this manual, you will need:

A computer connected to your 1A-server
Your username and password
The permissions of a 1A-manager
Steps
1
Change owner
Right-click the folder for which you want to change the ownership
Click Properties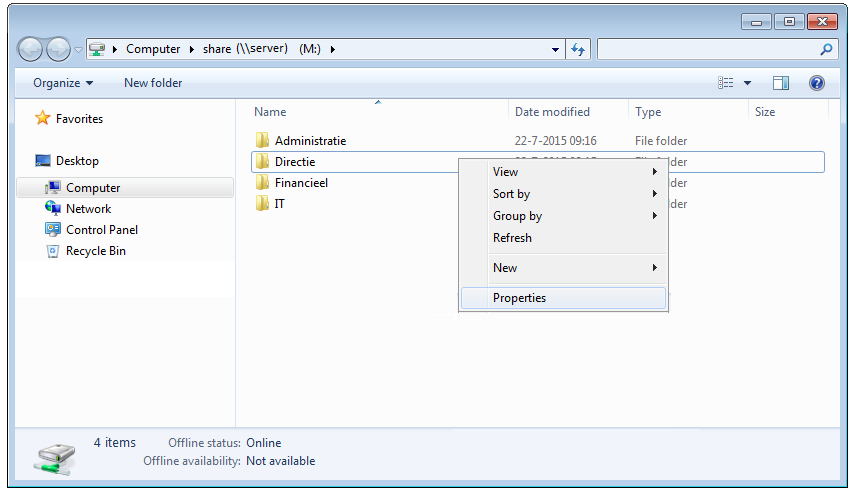 2
Edit security properties
Click tab Security
Click Advanced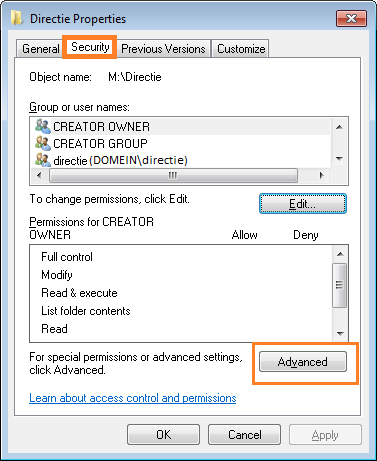 3
Change owner (1)
Click tab Owner
Click Edit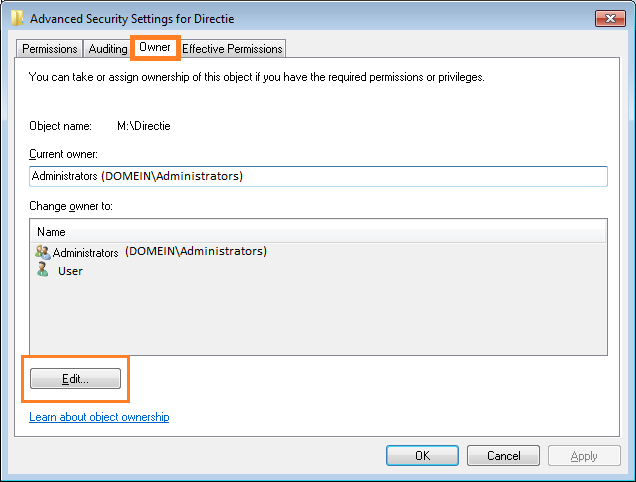 4
Change owner (2)
Click 'Other users or groups'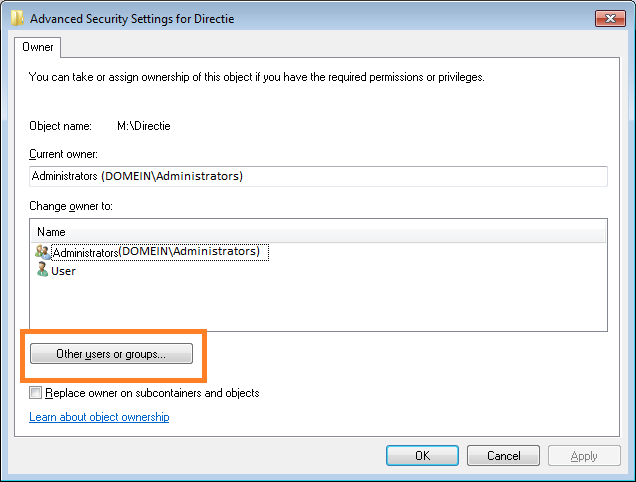 5
Select new owner (1)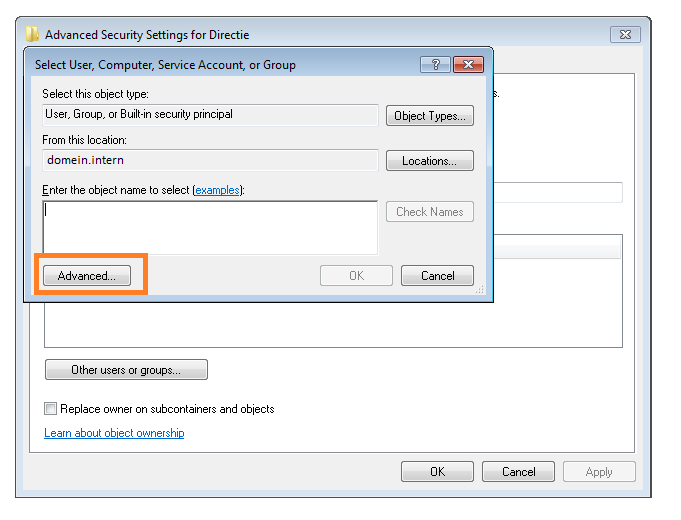 6
Select new owner (2)
Click 'Find now'
Select group or user at 'Search results:'
Click OK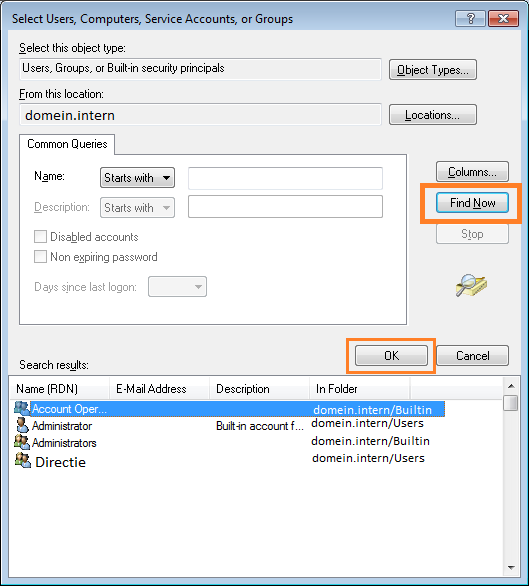 7
Select new owner (3)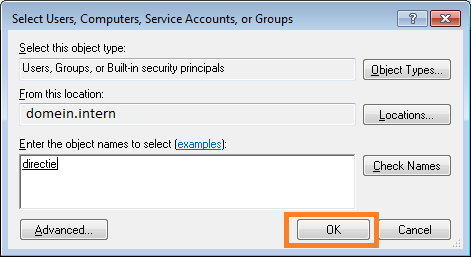 8
Confirm new owner
Check 'Replace owner on subcontainers and objects'
Click Apply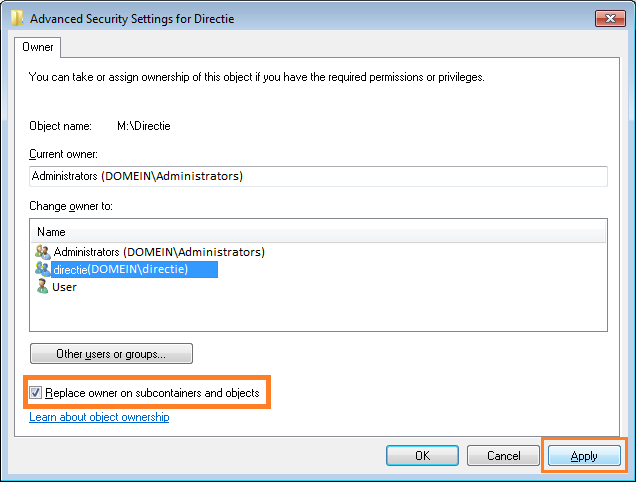 9
Windows Security
There will be a warning from Windows Security
Click OK

10
Finishing up (1)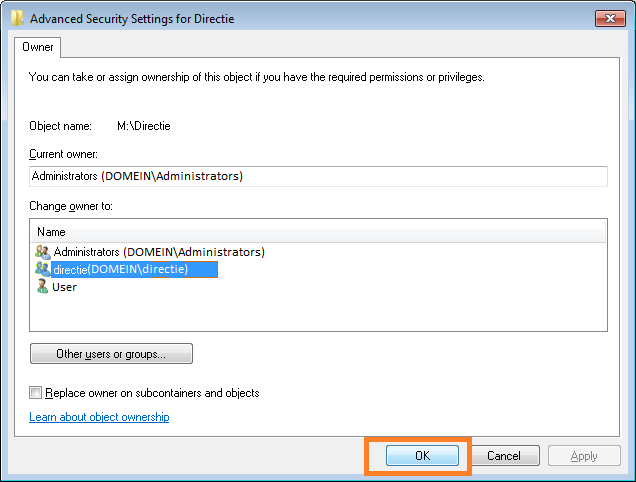 11
Finishing up (2)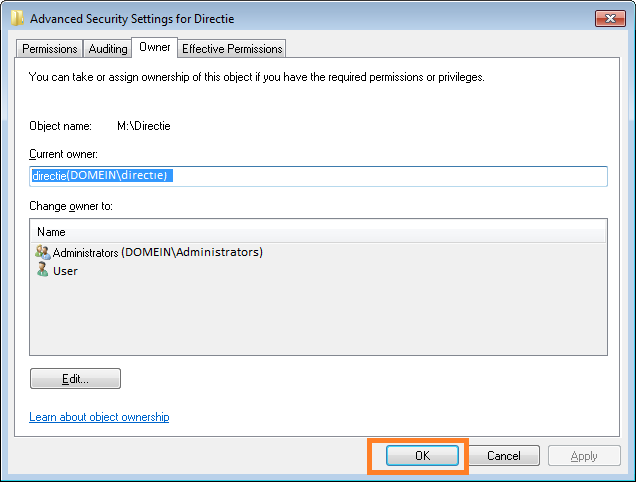 13
Finishing up (3)