Placing a computer in the domain - Windows 10
This manual is meant for users of the 1A-server. It explains how to add a computer to the Windows domain of your 1A-server.
By adding computer to the Windows domain the computer will have full access to the server as much as your permissions allow. The computer will also become visible in the 1A-manager.

Requirements
To complete this manual, you will need:

Steps
1
Open the Explorer
Click the Explorer icon, it is near the start button in the taskbar

2
Open the properties window of the computer
Right-click This PC
Click Properties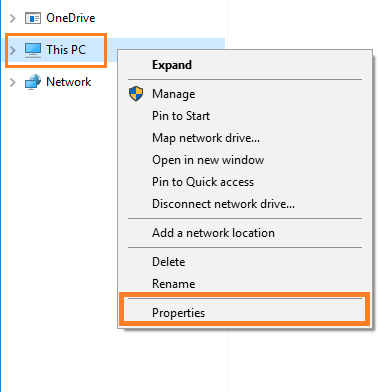 3
Open window System Properties
Click the link Change settings on the right side of the computer name.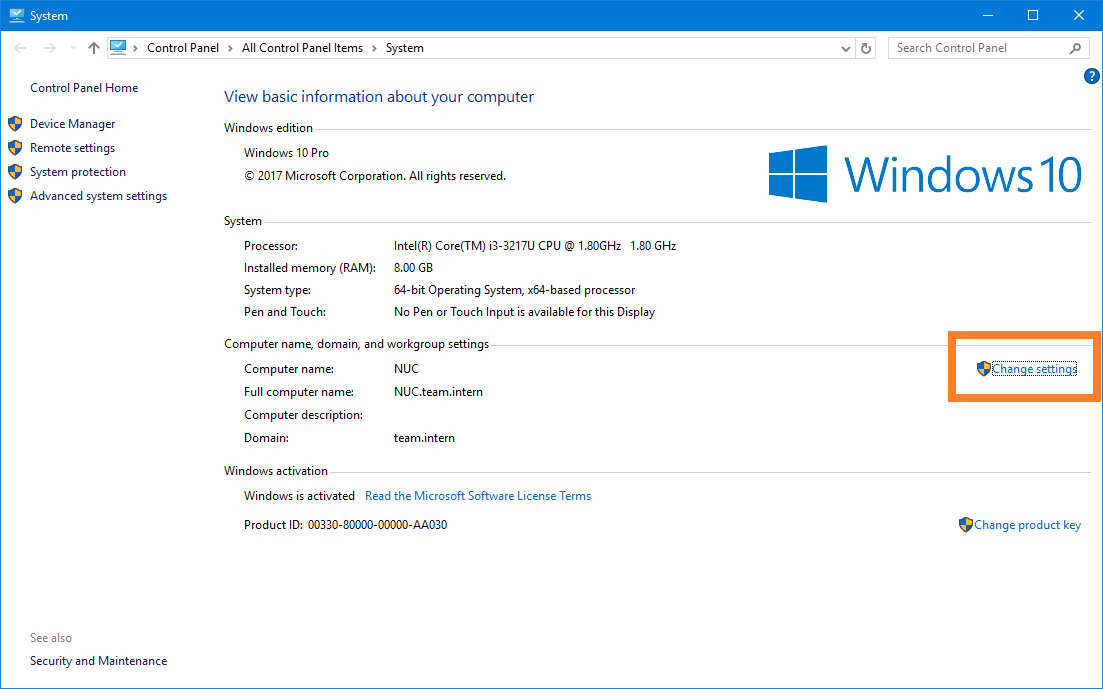 4
Open window Computer Name/Windows domain Changes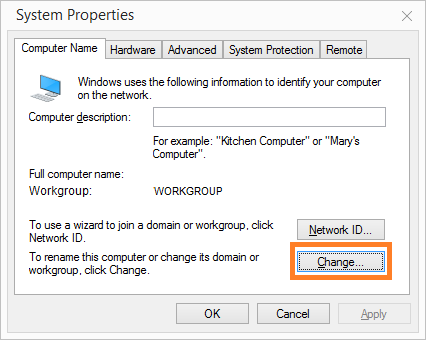 5
Add the computer to the Windows domain
At Member of select Domain:
Enter the name of your Windows domain
Click OK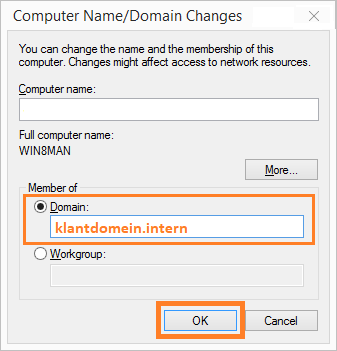 6
Enter information
Enter your username and password
Click OK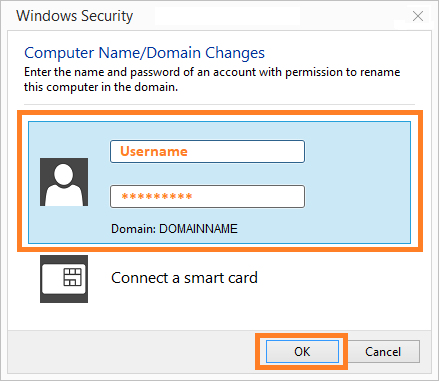 7
The computer will now be added to the Windows domain of your 1A-server
If a confirmation window pops up, click OK