Placing a computer in the domain - Windows Vista
Microsoft has ceased security support for Windows Vista on 10 April 2012,. This means that PCs running Windows Vista will no longer be safe to use.

Please contact your 1A partner to obtain a more recent operating system or a new PC.
This manual is for older systems and/or software and is no longer maintained.
This manual is meant for users of the 1A-server. It explains how to add a computer to the domain of your 1A-server. By adding computer to the domain the computer will have full access to the server as much as your permissions allow. The computer will also become visible in the 1A-manager.

Requirements
To complete this manual, you will need:

A computer connected to your 1A-server
Your username and password
The permissions of a domain administrator
The Microsoft Windows Network name of your 1A-server
The domain name of your 1A-server
Steps
1
Open the 'Control Panel'
Click the start button
Click Control Panel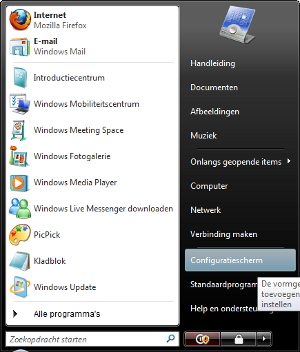 2
Open the property window of the computer
Double-click Systeem
On the left side, click Remote Settings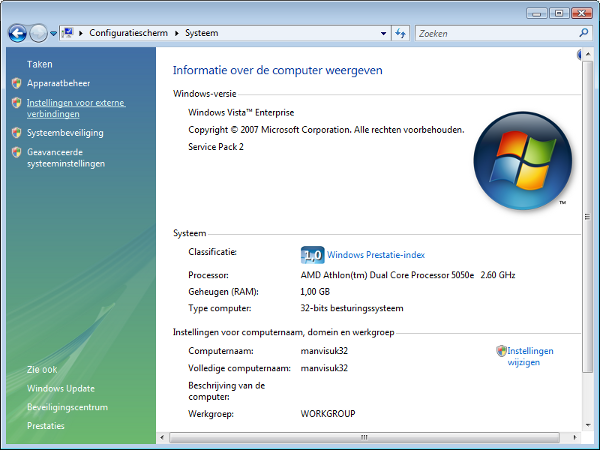 3
Open window 'Change identification'
Go to the tab Computer name
Click Change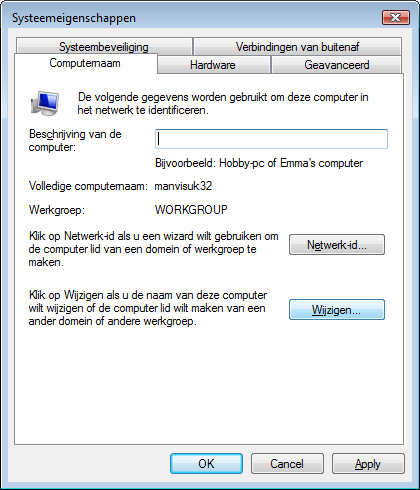 4
Adding the computer to the domain
At 'Member of' select Domain:
Enter the name of your domain
Click OK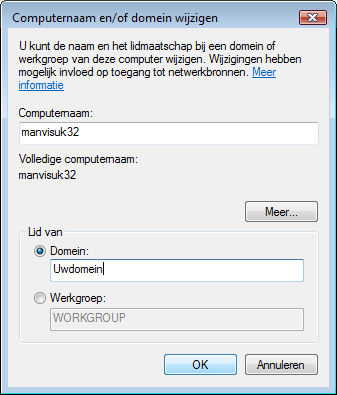 5
Enter information
Enter your username and password
Click OK
6
The computer will now be added to the domain of your 1A-server
If a confirmation window pops up, click OK