Placing a computer in the domain - Windows XP
Microsoft has ceased security support for Windows XP on 8 April 2014. This means that PCs running Windows XP will no longer be safe to use.

Please contact your 1A partner to obtain a more recent operating system or a new PC.
This manual is for older systems and/or software and is no longer maintained.
This manual is meant for users of the 1A-server. It explains how to add a computer to the domain of your 1A-server. By adding computer to the domain the computer will have full access to the server as much as your permissions allow. The computer will also become visible in the 1A-manager.

Requirements
To complete this manual, you will need:

A computer connected to your 1A-server
Your username and password
The permissions of a domain administrator
The Microsoft Windows Network name of your 1A-server
The domain name of your 1A-server
Steps
1
Opening the property window of the computer
Right-click This Computer
Choose Properties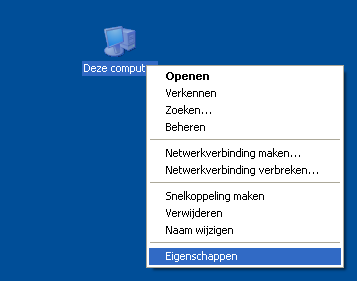 2
Open window 'Change identification'
Go to the tab Computer name
Click Change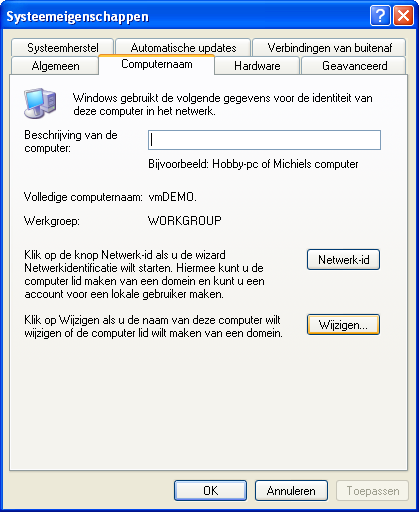 3
Adding the computer to the domain
At 'Member of' select Domain:
Enter the name of your domain
Click OK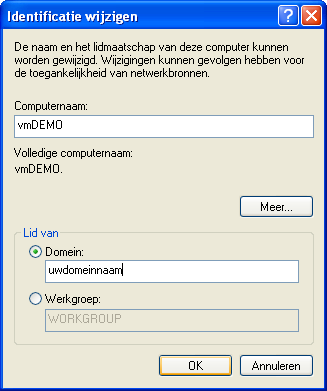 4
Enter information
Enter your username and password
Click OK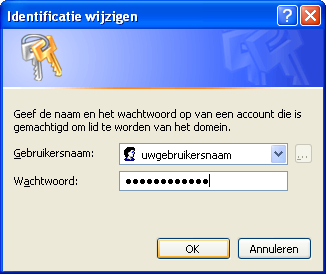 5
The computer will now be added to the domain of your 1A-server
If a confirmation window pops up, click OK