Setting up a VPN connection (IPsec) - Android
This manual is meant for 1A-server users.
It explains how you can make a secure connection to your company's network. This way you can use your company's network just as when you are connected directly.

To be able to connect, you have to be a member of the group 'vpn'. After that, you can create a connection with the steps below.

Requirements
To complete this manual, you will need:

The hostname of your 1A-server. This manual uses "server.klantdomein.nl" as an example.
Your username and password
The app Strongswan. This can be installed from the Android store.
Usage
1
Connect with VPN (1)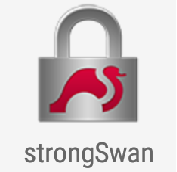 2
Connect with VPN (2)
Click on the VPN connection, displayed as servername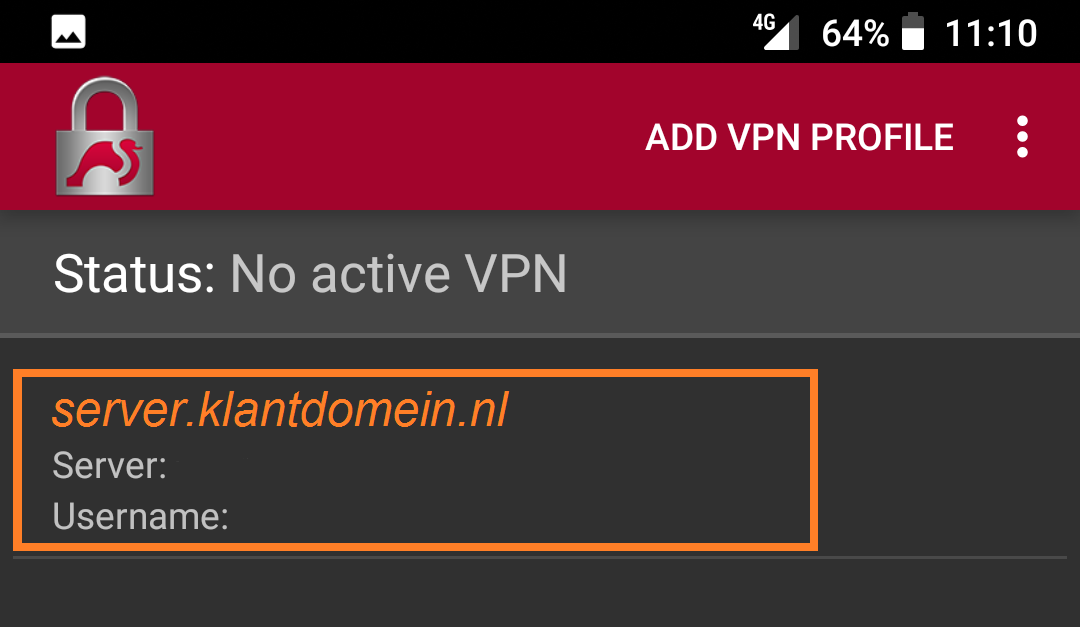 3
Disconnect VPN (1)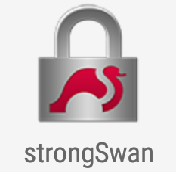 4
Disconnect VPN (2)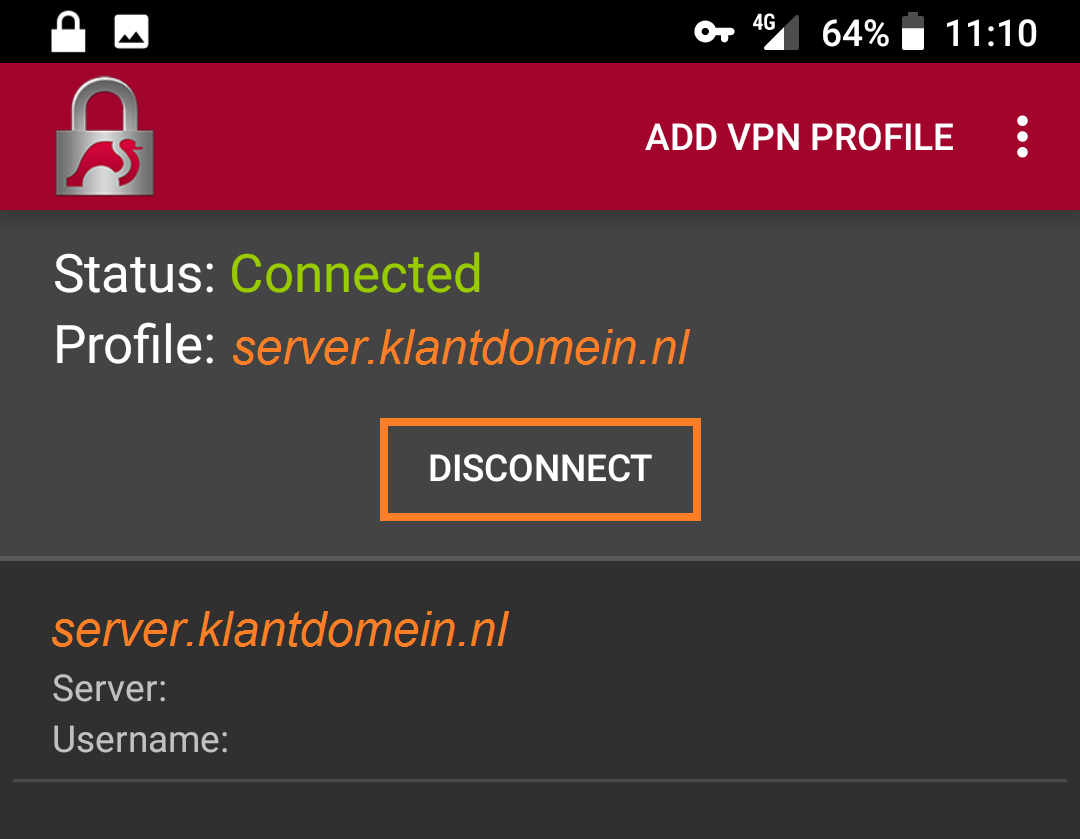 Steps
1
Install the Strongswan app
Download and install the app strongSwan from the Android store
2
Open the Strongswan app
Go to your App overview
Open the app strongSwan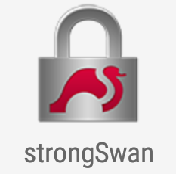 3
Create new VPN connection (1)
Click button "Add vpn profile"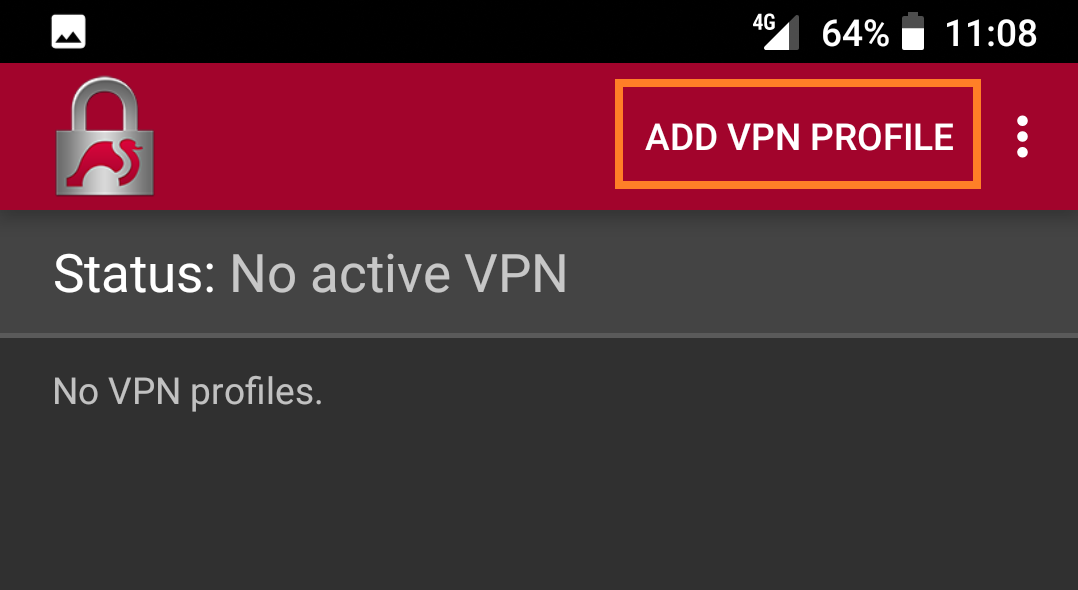 4
Create new VPN connection (2)
At "Server", type the hostname of your 1A-server
At "Type", choose "IKEv2 EAP (Username/Password)"
Enter your Username and Password
At "CA certificate", check option "Select automatically"
At "Profile name", enter a name for the VPN-connection (optional)
Click button Save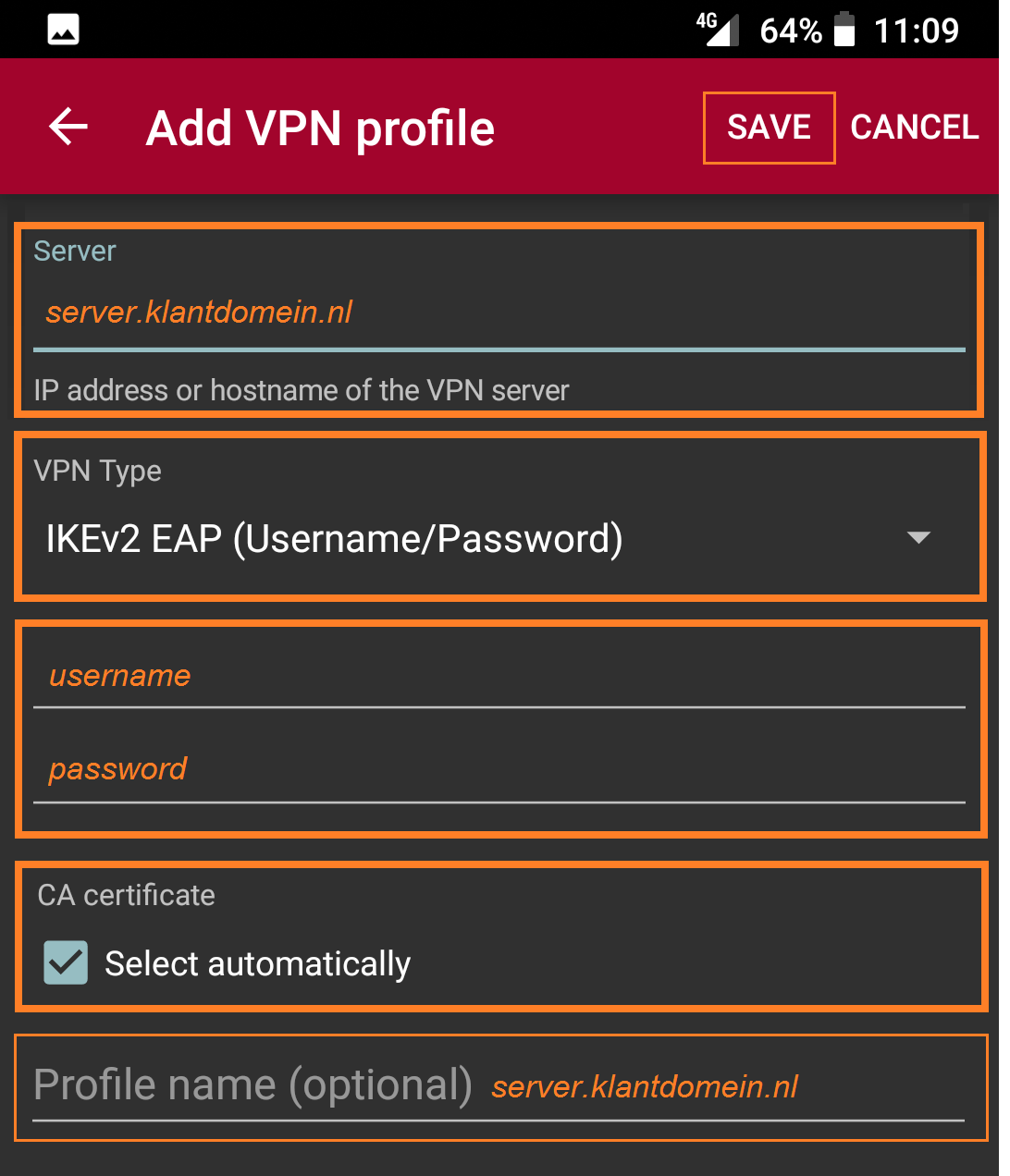 5
The new VPN connecion has been created
You can now use the VPN connection