Setting up a VPN connection (OpenVPN) - iPhone & iPad
This manual is meant for 1A-server users. It explains how you can make a secure connection to your company's network with the help of OpenVPN. This way it seems as if you are connected to your company's network directly.

To be able to use OpenVPN, you have to be a member of the group 'vpn'. After that, you can create a connection with the steps below.

Requirements
To complete this manual, you will need:

Application OpenVPN Connect installed (Apple Store)
Your username and password
The ovpn file. You can download it from the Server Info page on your 1A server.
Steps
1
Download the ovpn file to your e-mail
Send the ovpn file to an e-mailaddress which is available on your iPad / iPhone
Open the e-mail on your iPad / iPhone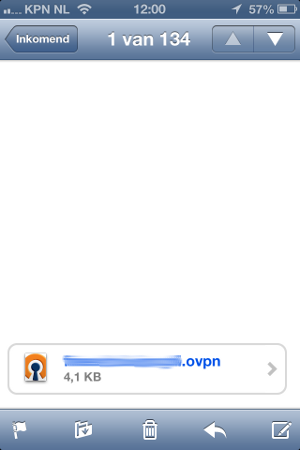 2
Import the ovpn file
Select the attachment in the e-mail
Choose 'Open with OpenVPN'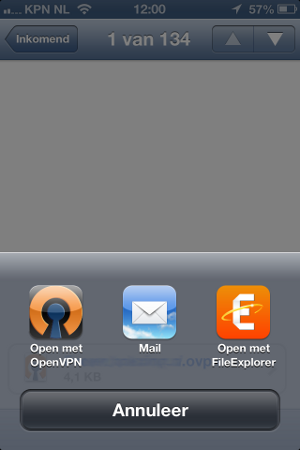 3
Create the profile
Press the plus-sign
Enter your username and password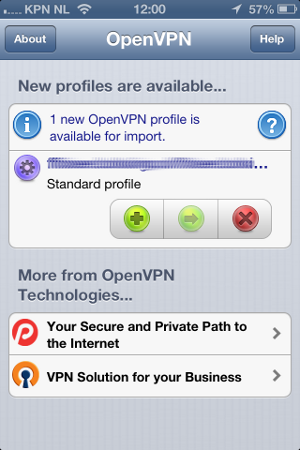 4
Start the connection
Press the slider under Disconnected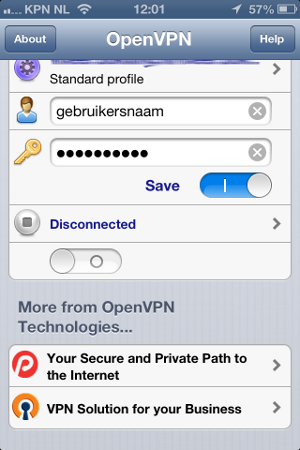 5
The connection has been established