Adding a PDF printer - Windows Vista
Microsoft has ceased security support for Windows Vista on 10 April 2012,. This means that PCs running Windows Vista will no longer be safe to use.

Please contact your 1A partner to obtain a more recent operating system or a new PC.
This manual is for older systems and/or software and is no longer maintained.
This manual is meant for 1A-server users. It explains how to use the PDF printer that is integrated in your 1A-server.
Using the PDF printer on your 1A-server you can create PDF documents from any program. These PDFs will be stored in a folder in your home directory on the 1A-server.

Requirements
To complete this manual, you will need:

The hostname of your 1A-server
Your username and password
Steps
1
Configuratiescherm openen
Click the start button
Click Control panel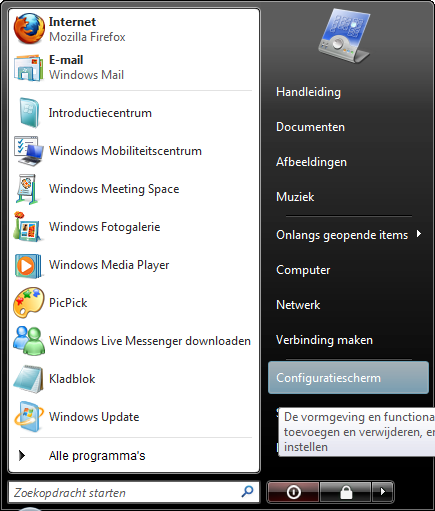 2
Printerscherm openen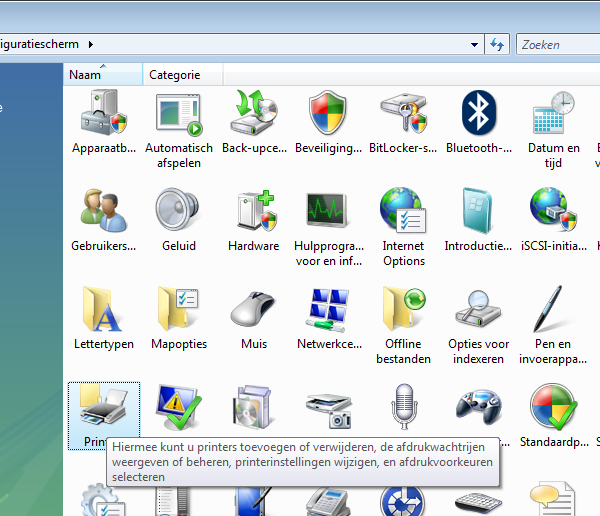 3
Add the PDF printer (1)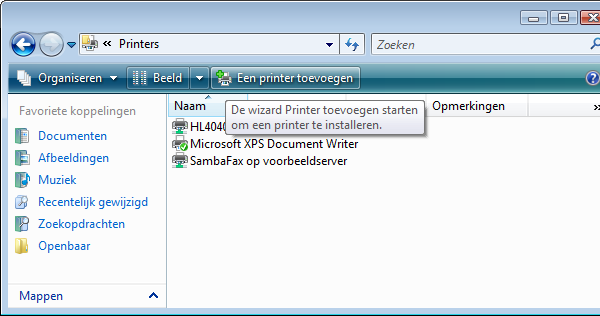 4
Add the PDF printer (2)
Click Add a local printer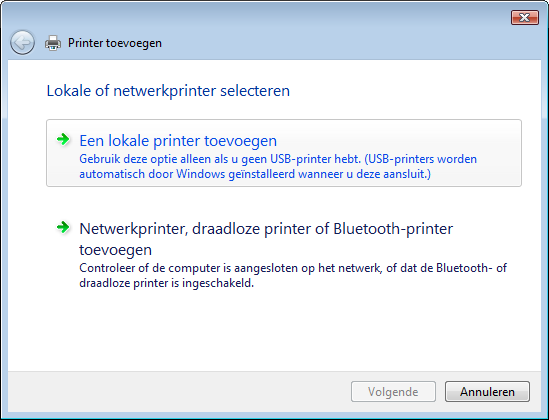 5
Add the PDF printer (3)
Select Create a new port
Click Next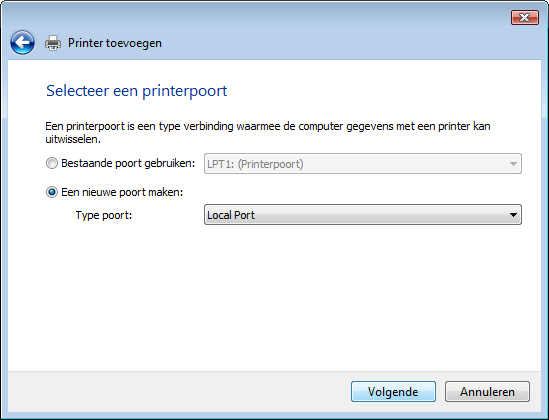 6
Add the PDF printer (4)
At Port Name enter the name of your server and the directory. This has the form "//servername/pdf".
Click OK

7
Add the PDF printer (5)
At Manufacturer choose "Apple"
At Printers choose "Apple LaserWriter 12/640 PS"
Click Next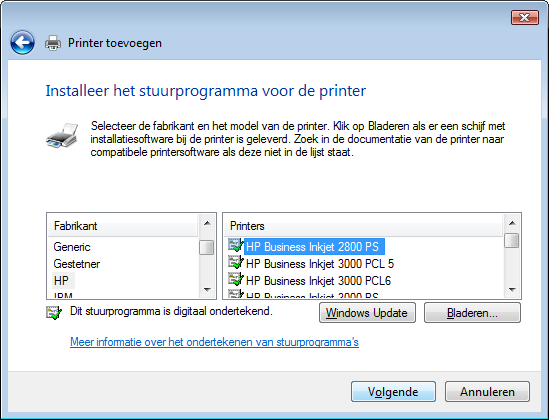 8
Add the PDF printer (6)
At Printer name enter: "PDF printer"
Uncheck Make default printer
Click Next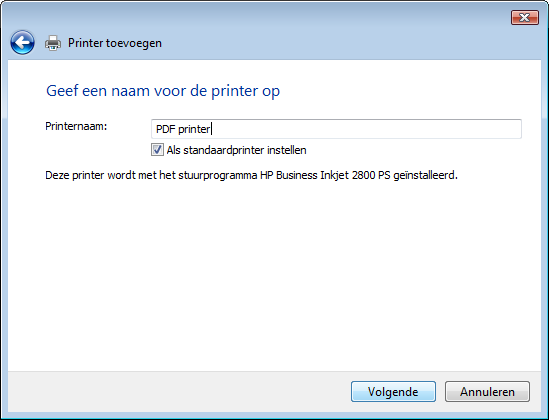 9
Add the PDF printer (7)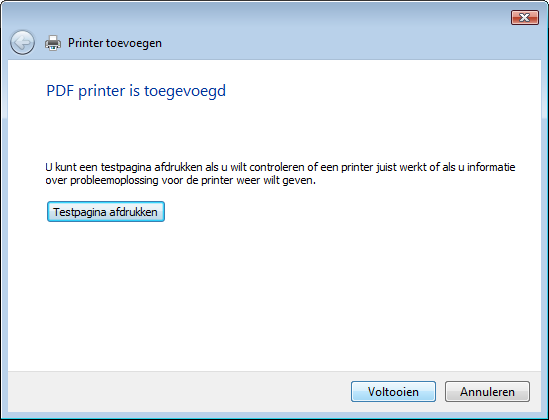 10
Using the PDF printer (1)
Open the document you want to save to PDF format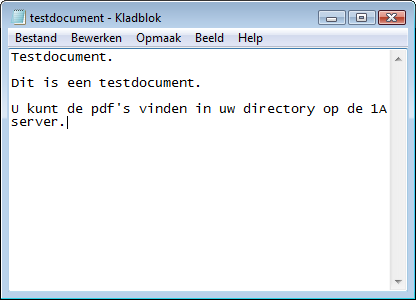 11
Using the PDF printer (2)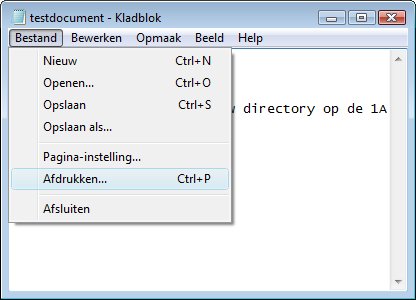 12
Using the PDF printer (3)
Select the printer "PDF-printer"
Click Print
Your document will now be saved as a PDF in your home directory on the 1A server