Adding a printer - macOS 10.10 Yosemite
This manual is meant for 1A-server users. It explains how a printer can be added in MAC macOS Yosemite. You can only print a document if a printer has been added to your computer. In order to use the printer your computer must be added to the list of printer users in the 1A-manager, your network administrator can do this for you.
The 1A-server can help you to manage your printers. By connecting the printer to the 1A-server several computers can use the printer. The 1A-manager will allow precise control of which users are allowed to use a printer.
This manual explains how to add a network printer to your computer. The manual will then show you how to check whether you have succeeded. Then you should be able to print in the added printer.

Requirements
To complete this manual, you will need:

The hostname of your 1A-server
Your username and password
User permissions on the printer
The printer driver. This can be found either on the cd that accompanies the printer or on the manufacturers website.
Steps
1
Open Printer & Fax
Open System Preferences
Click Printers & Scanners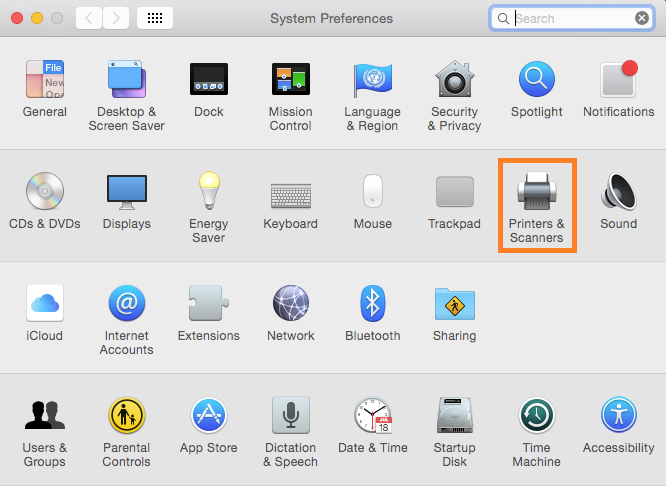 2
Add printer
Click the plus sign (+) in the bottom left of the window
Select "Add Printer or Scanner..."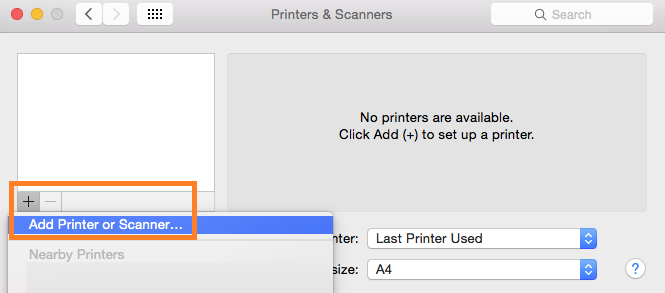 3
Modify toolbar (1)
Right-click the toolbar next to the option Windows
Click Customize Toolbar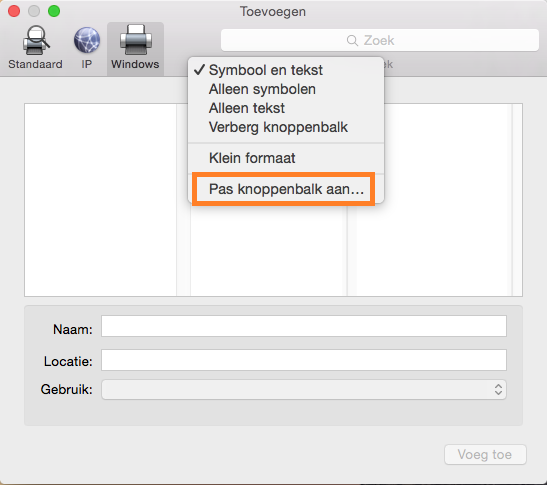 4
Modify toolbar (2)
Drag the option Advanced to the toolbar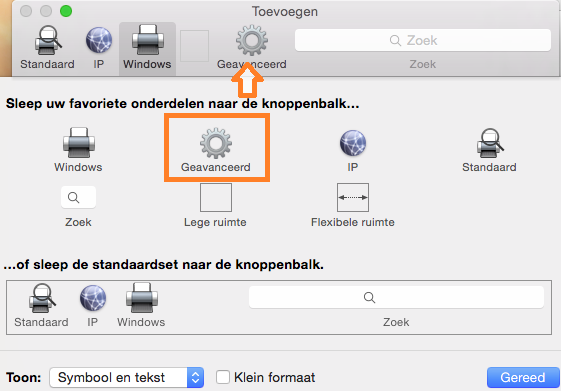 5
Configure printer
Click Advanced
At Type select "Windows printer via spoolss"
At URL enter the URL to your printer in the format "smb://servername/printername"
Enter an appropriate Name
Enter a Location (optional)
At Print Using choose the correct driver for your printer
Click Add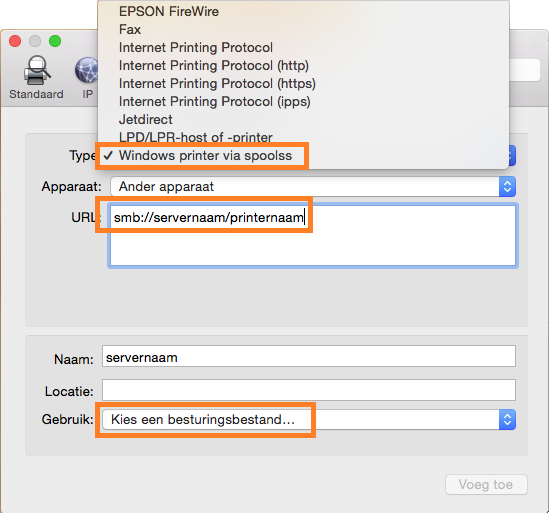 6
Connnect printer
Your printer is now connected