Adding a printer - Windows Vista
Microsoft has ceased security support for Windows Vista on 10 April 2012,. This means that PCs running Windows Vista will no longer be safe to use.

Please contact your 1A partner to obtain a more recent operating system or a new PC.
This manual is for older systems and/or software and is no longer maintained.
This manual is meant for 1A-server users. It explains how a printer can be added in Windows XP. You can only print a document if a printer has been added to your computer. In order to use the printer your computer must be added to the list of printer users in the 1A-manager, your network administrator can do this for you.
The 1A-server can help you to manage your printers. By connecting the printer to the 1A-server several computers can use the printer. The 1A-manager will allow precise control of which users are allowed to use a printer.
This manual explains how to add a network printer to your computer. The manual will then show you how to check whether you have succeeded. Then you should be able to print in the added printer.

Requirements
To complete this manual, you will need:

Steps
1
Open the browselist on the server
Click the start button
Enter \\yourservername in the search field (substitute "yourservername" with the name of your 1A server)
Press <ENTER> on your keyboard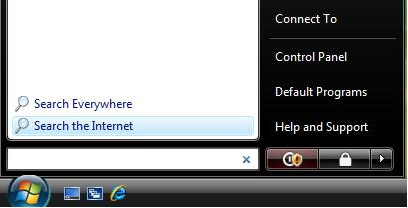 2
Logging in
Enter your username and password
Click OK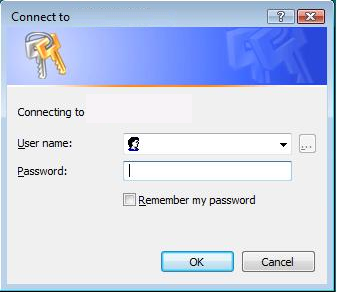 3
Install printer
Right-click the printer you want to install
Choose Connect...
Should you receive a security warning, click Yes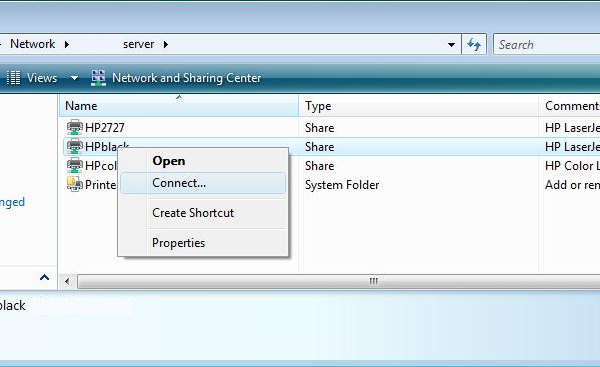 4
Check the printer (1)
Click the start button
Click Control panel
Click Printers and faxes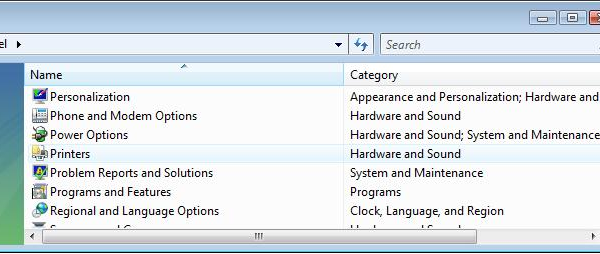 5
Check the printer (2)
Check whether you can see the printer that you wanted to install
Close the window