Shared folders on your 1A-server - Windows 7
Microsoft has ceased security support for Windows 7 on 14 January 2020. This means that PCs running Windows 7 will no longer be safe to use.

Please contact your 1A partner to obtain a more recent operating system or a new PC.
This manual is for older systems and/or software and is no longer maintained.
This manual explains how you can connect to the 1A-server. This allows you to open folders on the 1A-server, so you can work with the files in those folders.

Requirements
To complete this manual, you will need:

A computer connected to your 1A-server
Your username and password
The name or IP address of your 1A-server
Steps
1
Search the server with the start menu
Click the start button
Enter the name or IP address of your server prefixed by two backslashes.
For example \\servername or \\companyname
Press 'Enter' on your keyboard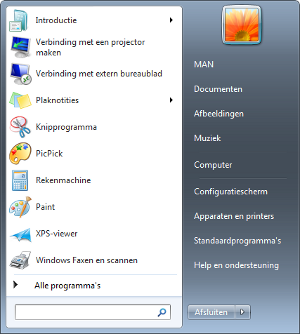 2
Accessing the server
Click on the server that appears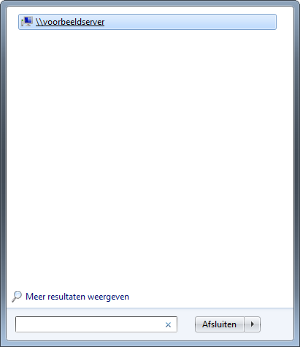 3
Enter your credentials
Enter your username and password
Click OK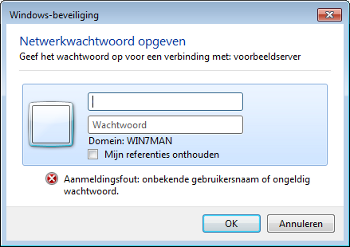 4
Working with files on the server
If you have the correct permissions on the server, you can now view or edit files there