SOGo on Thunderbird - Calendar
This manual is meant for users of SOGo Groupware on the 1A-server. It explains how you can use Thunderbird, the free Open Source Groupware client, to access calendars and share them.

Requirements
To complete this manual, you will need:

Steps
1
Share your calendar
Go to the calendar overview
Right-click "Personal Calendar"
Choose Sharing...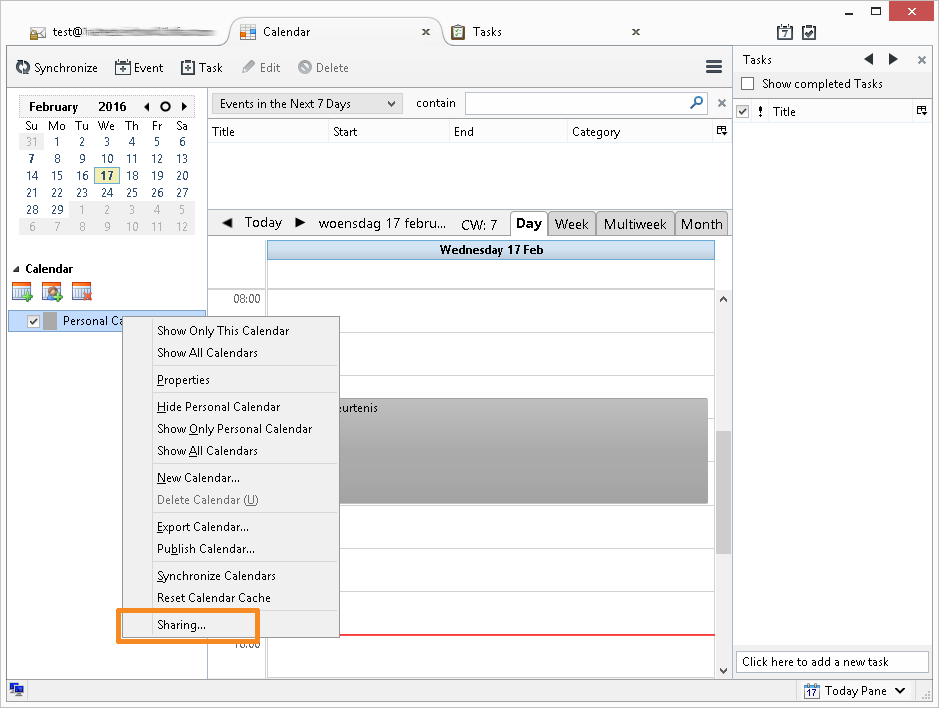 2
Share your calendar with everyone
Double-click Any Authenticated User
Adjust the User Rights according to your wishes
Click Update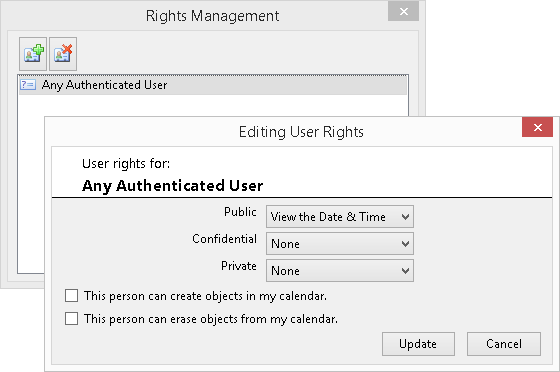 3
Share your calendar with a specific user (1)
Click the icon with the green plus
Type the desired name
Double-click the intended user
You will now return to the window "Rights Management" and the user has been added.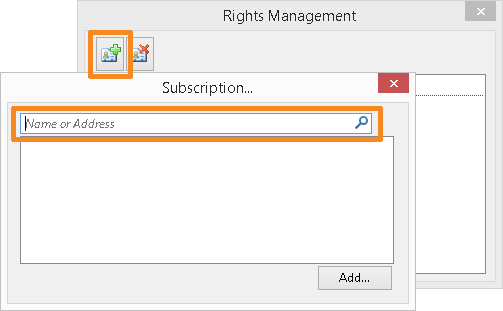 4
Share your calendar with a specific user (2)
Double-click the newly added user
Adjust the User Rights according to your wishes
Click Update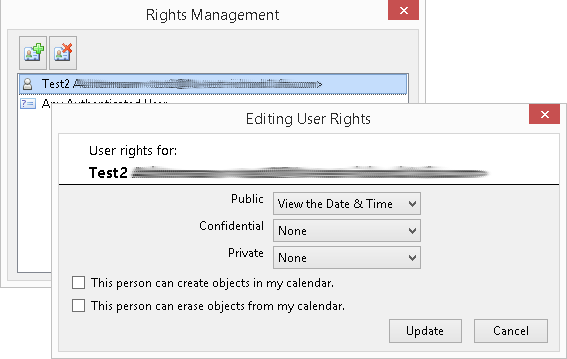 5
Remove sharing permissions
Click the user or group for which you want to remove the permissions
Click the icon with the red cross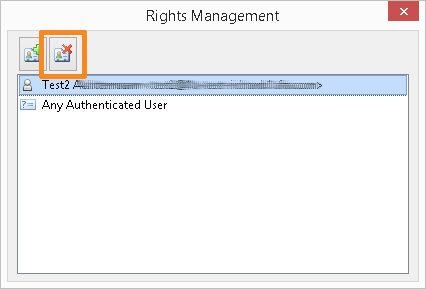 6
Add a shared calendar
Click the icon to add a shared calendar
Type the desired name
Double-click the intented user
Double-click Personal Calendar for this user
Right-click the newly added calendar
Choose Properties
Change Calendar Name to a shorter name, for example only the name of the user
Optionally select a different color for this calendar
Click OK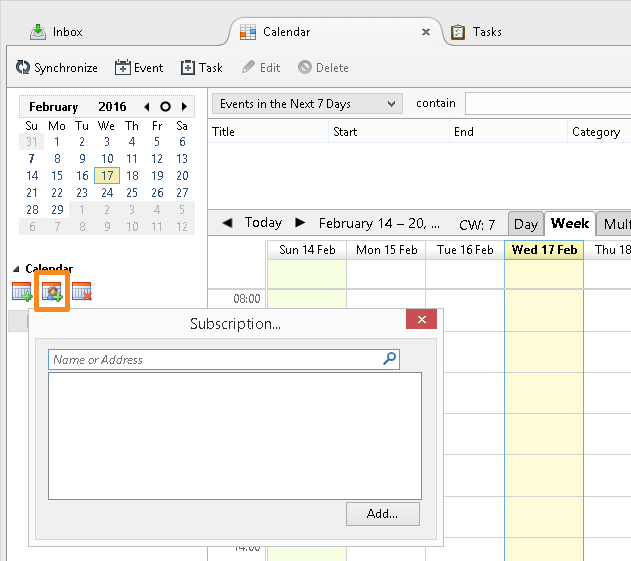 7
Remove a shared calendar
Select the shared calendar you wish to remove
Click the icon to remove a shared calendar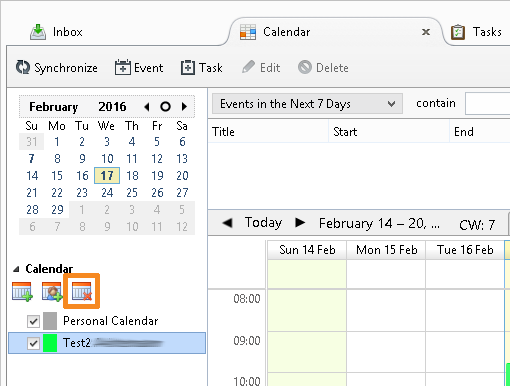 8
Invite Attendees (1)
Open a (new) appointment
Click Invite Attendees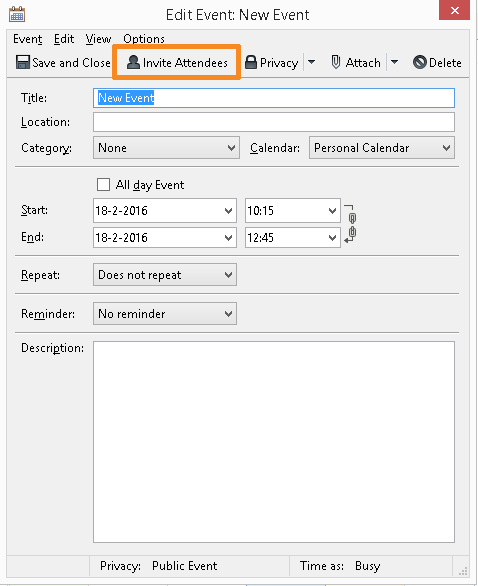 9
Invite Attendees (2)
Add attendees in the left column
The availability will be shown in the right column (the color legend can be found at the bottom)