Webfolders - iPhone & iPad
This manual is for older systems and/or software and is no longer maintained.
This manual is meant for 1A-server users. It explains how you can use Webfolders. With Webfolders you can safely connect to shares which have been made available over the internet. Webfolders makes use of the WebDAV protocol.

Requirements
To complete this manual, you will need:

An iPhone or iPad with IOS 6 or higher
The hostname of your 1A-server
The URL to Webfolders: https://<hostname>/webfolders/
For example: https://domain.nl.alt001.com/webfolders/
Your username and password
Application WebDAV Navigator installed (Apple Store)
Steps
1
Start 'WebDAV Navigator'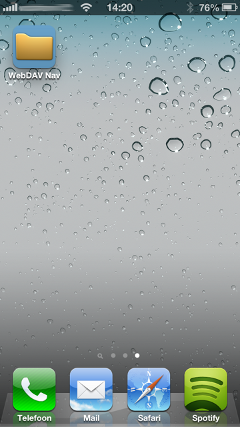 2
Enter your information
Enter a name at Name
For example: Webfolders
Enter the URL at Address:
For example: https://domain.nl.alt001.com/webfolders/
Enter your username and password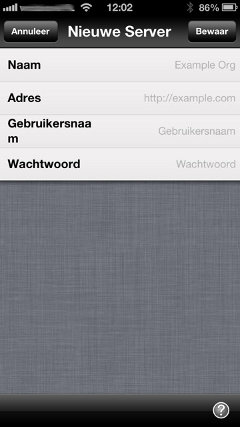 3
Connecting to Webfolders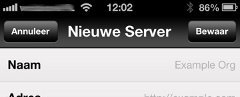 4
Webfolders is ready to use
When the connection has been established, the contents of Webfolders will appear in the app