Webfolders - Windows XP
Microsoft has ceased security support for Windows XP on 8 April 2014. This means that PCs running Windows XP will no longer be safe to use.

Please contact your 1A partner to obtain a more recent operating system or a new PC.
This manual is for older systems and/or software and is no longer maintained.
This manual is meant for 1A-server users. It explains how you can use Webfolders. With Webfolders you can safely connect to shares which have been made available over the internet. Webfolders makes use of the WebDAV protocol.

We have measured slow performance of Webfolders on Windows XP. This is due to Microsoft's implementation of WebDAV on Windows XP.
Requirements
To complete this manual, you will need:

The hostname of your 1A-server
The UNC path to Webfolders: \\<hostnaam>\webfolders
For example: \\klant.nl.alt001.com\webfolders
Your username and password
Steps
1
Open window 'Map Network Drive'
Open Windows Explorer
Rightclick Mijn Computer
Choose Map network drive...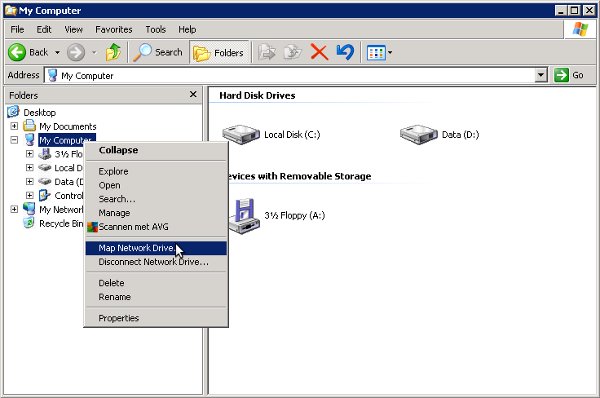 2
Enter your information
Choose a drive letter at Drive:
Enter the UNC path at Folder:
For example: \\klant.nl.alt001.com\webfolders
If you want to make this mapping permanent, check Reconnect at logon
Click different user name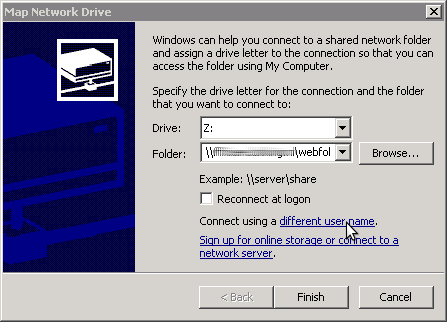 3
Username and password
Enter your username and password in the window Connect As...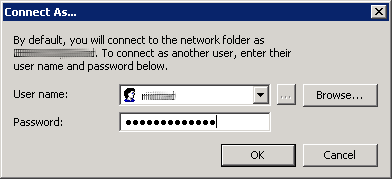 4
Connecting to Webfolders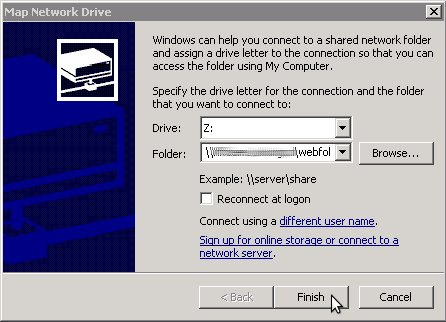 5
Webfolders is ready to use
When the connection has been established, the new drive will appear under 'Network Drives'