Configure IMAP connection - Outlook
This manual is for older systems and/or software and is no longer maintained.
This manual is meant for 1A-server users. It explains how to access your e-mail with an IMAP-connection.

Internet Message Access Protocol, usually abbreviated to IMAP, is a protocol for synchronizing e-mail. Operations take place directly on the mailserver.

Requirements
To complete this manual, you will need:

A computer with Microsoft Outlook installed
The name or IP address of your 1A-server
Your username and password
Your e-mail address
Steps
1
Open e-mail eigenschappen
Click the start button
Select Control panel
Double-click E-mail (32-bit)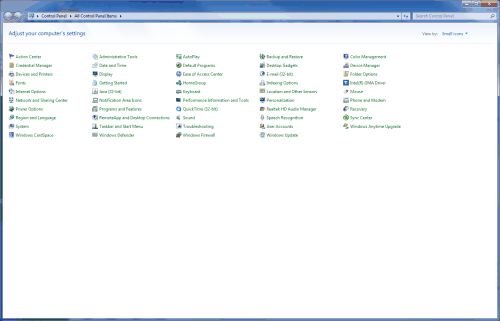 2
Add a profile
If one or more profiles exist, first click Manage profiles
Click Add
Enter the desired profile name
Click OK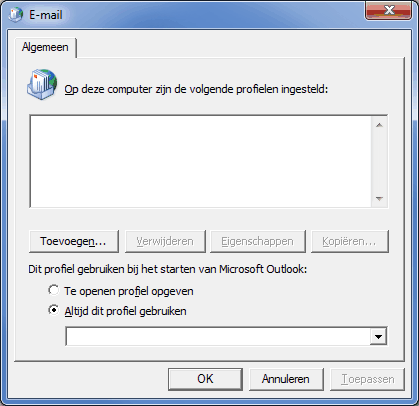 3
Add new account (1)
Select Manually configure server settings or additional server types
Click Next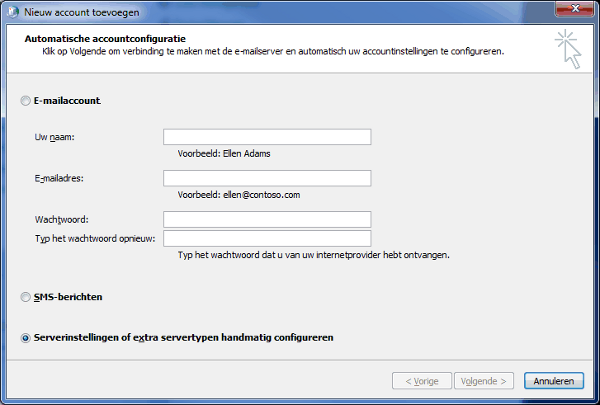 4
Add new account (2)
Choose Internet e-mail
Click Next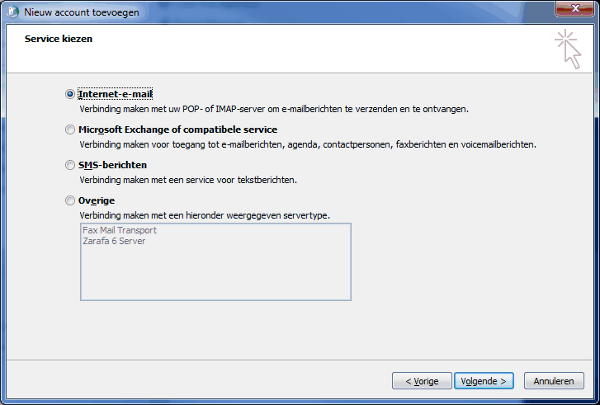 5
Add new account (3)
Enter your name and e-mail address
At "Type account" choose IMAP
At "Incoming Server" and "Outgoing Server (SMTP)" enter the name or the IP address of your server
Enter your username and password
If so desired, check Remember password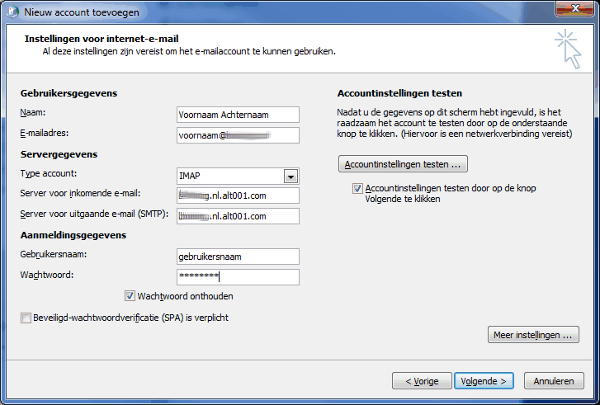 6
Settings for internet e-mail (1)
Click More Settings
Go to tab Advanced
At "Use the following type of encrypted connection" of IMAP and STMP, choose SSL (was None)
Change the port number at "Outgoing e-mail (SMTP)" to 465 (was 25)
At "Root folder path" enter Inbox. (including the dot)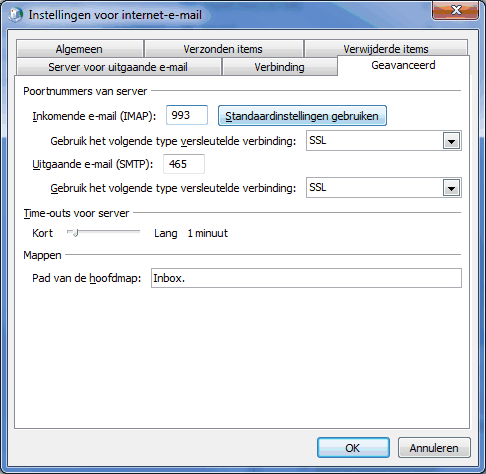 7
Settings for internet e-mail (2)
Go to tab "Outgoing Server"
Check My outgoing server (SMTP) requires authentication
Click OK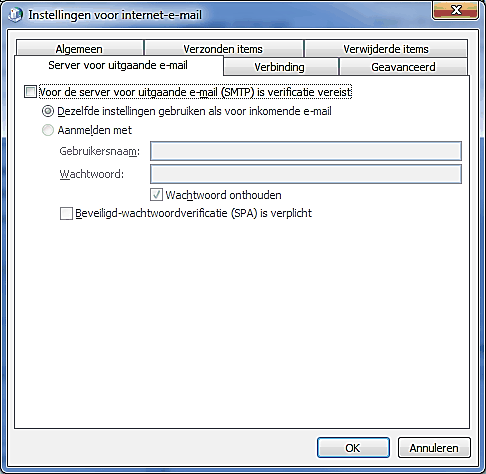 8
Complete add new account