installing the Kopano Outlook Extension - Windows
This manual is for older systems and/or software and is no longer maintained.
This manual is meant for 1A-server users who want to use Kopano with Microsoft Outlook.
It explains how you can install the Kopano Outlook Extension on a Windows PC.

After installation, follow manual Configuring the Kopano Outlook Extension.

If you want to connect with another e-mail client, you have to use either IMAP, Mac Mail or ActiveSync for Android, iPhone and others.

Requirements
To complete this manual, you will need:

Steps
1
Download the client
Download the installation-file: "KopanoOLExtension-<version>.exe"
2
Start the installation
Go to the folder where you saved the installation-file
Double click the KopanoOLExtension installation-file

3
Start the installation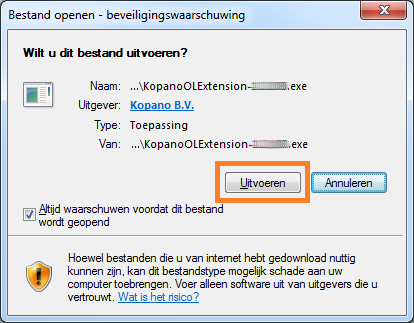 4
Welcome to the installation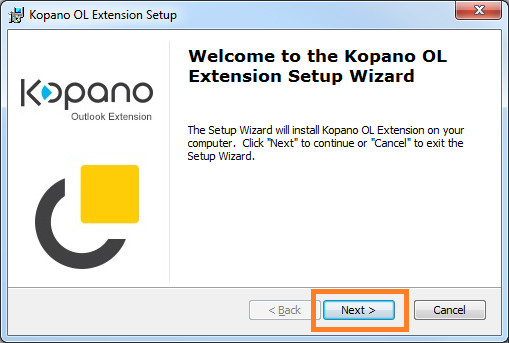 5
Choose installation type
Select Everybody
Click Next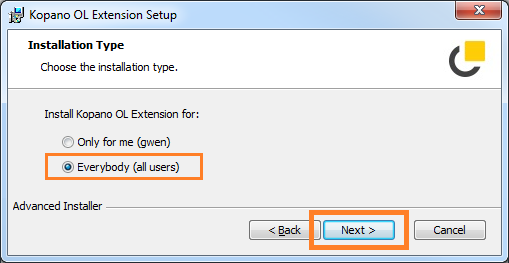 6
Select installation folder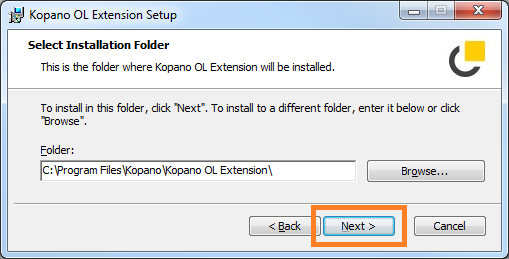 7
Start installing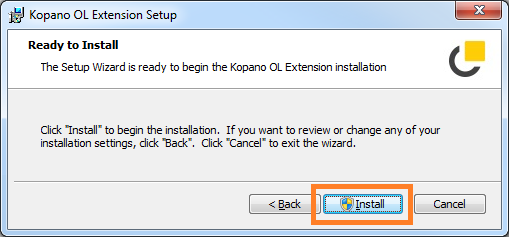 8
Security warning
If a security warning appears, click Yes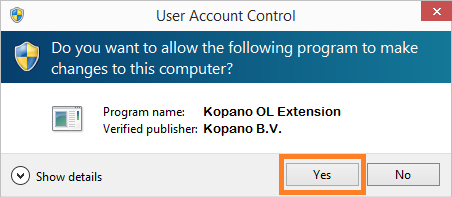 9
Finish installation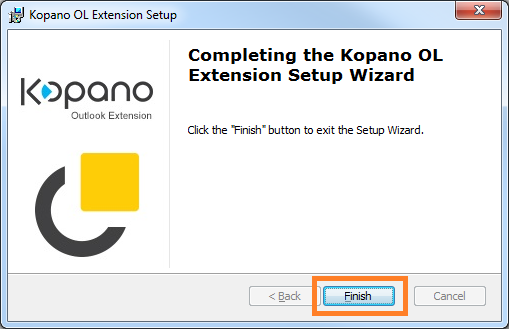 10
Configuring the Kopano Outlook extension