Kopano WebApp - Connect with Nextcloud
This manual is meant for 1A-server users.
It explains how you can access the files in your Nextcloud from the Kopano WebApp.


Requirements
To complete this manual, you will need:

Usage
1
Access Nextcloud files in Kopano WebApp
The files in Nextcloud are accessible in the Kopano WebApp through "Files"

2
Attachments in Email
In an email, click button "Attachments". Here you can attach files from Nextcloud and save attachments into Nextcloud.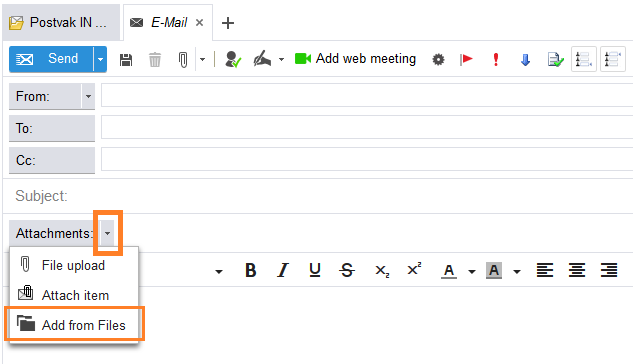 Steps
1
Go to the Kopano WebApp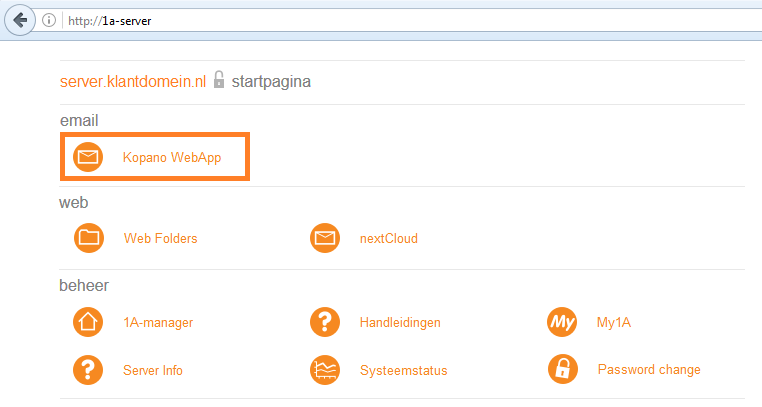 2
Log into the Kopano WebApp
Log in with your username and password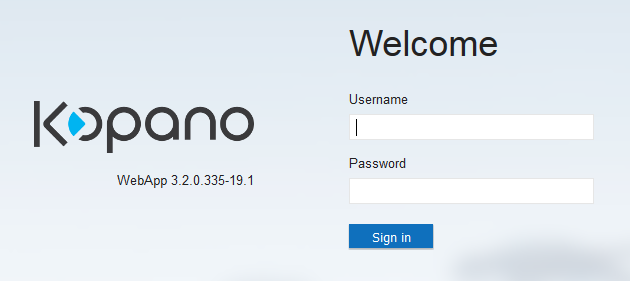 3
Go to settings
Click Settings in the top right corner
Click Files
Click button Add account


If you want to edit and existing connection: Double-click the connection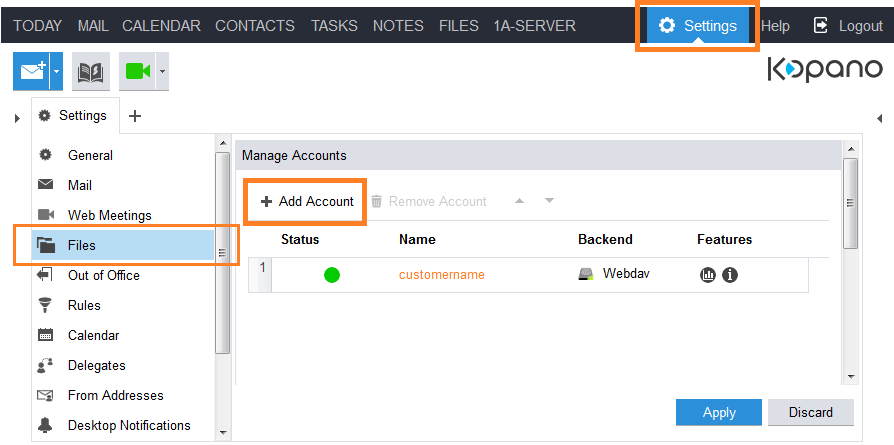 4
Configure the connection
Field "Account name", enter a name for this connection
Field "Account type", choose "Webdav"
Field "Serveraddress", enter the Servername of your 1A-server
Field "Use SSL", activate this option
Field "Serverport", is "443" when "Use SSL" is active
Field "Webdav base path", enter "/nextcloud/remote.php/webdav"
Field "Use Kopano login", activate this option
Save the settings, click button "Save"