Webfolders - Windows 10
This manual is for older systems and/or software and is no longer maintained.
This manual is meant for 1A-server users. It explains how you can use Webfolders. With Webfolders you can safely connect to shares which have been made available over the internet. Webfolders makes use of the WebDAV protocol.

Requirements
To complete this manual, you will need:

The hostname of your 1A-server
The URL to Webfolders: https://<hostnaam>/webfolders/
For example: https://company.com.alt001.com/webfolders/
Your username and password
When the URL contains alt001.com, first import the alt001.com root certificate
Steps
1
Open window 'Map Network Drive'
Open Windows Explorer
Rightclick This PC
Select Map network drive...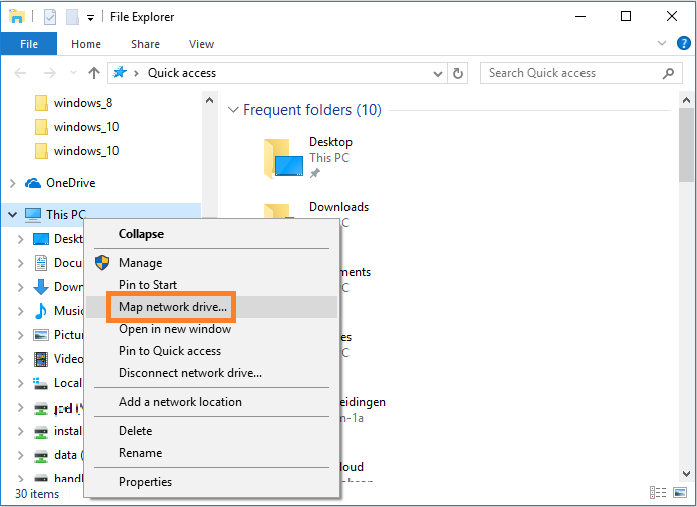 2
Enter your information
Choose a drive letter at Drive:
Enter the URL at Folder:
For example: https://klant.nl.alt001.com/webfolders/
If you want to make this mapping permanent, check Reconnect at logon
Check Connect using different credentials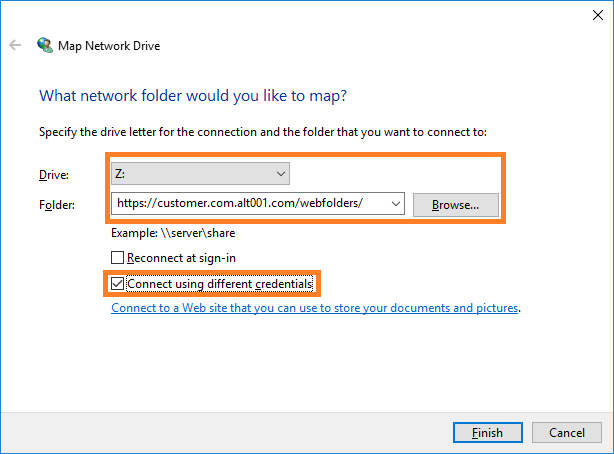 3
Connecting to Webfolders
Click Finish to connect
Enter your username and password in the window Windows Security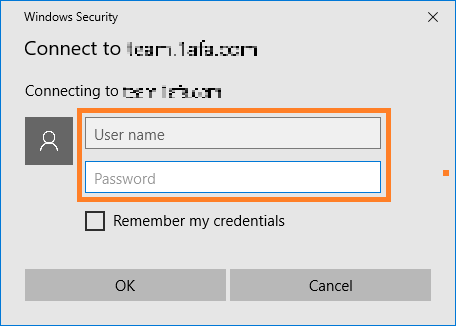 4
Webfolders is ready to use
When the connection has been established, the contents of Webfolders will appear in Windows Explorer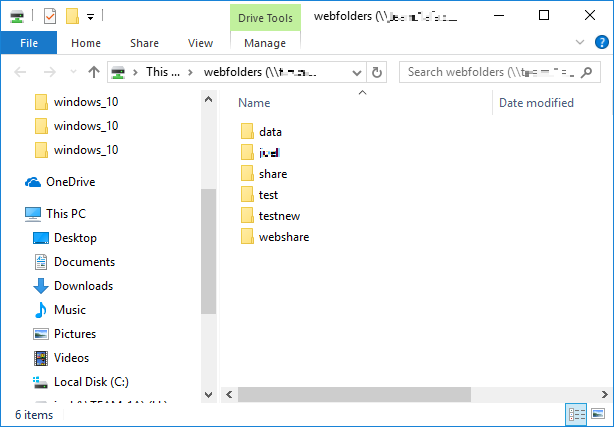 Troubleshooting
1
Slow response on actions in Webfolders
Open the Control Panel
Click Network and internet
Click Internet Options
Go to the Connections tab
Click LAN Settings
Uncheck Automatically detect settings
Click OK
Click OK