Kopano WebApp - Open shared mailbox
This manual is meant for 1A-server users. It explains how you can connect to a shared folder or calendar when using Kopano WebApp.

If you want to allow your colleagues to access your mailbox & calendar, please follow the steps in Share own mailbox.

Requirements
To complete this manual, you will need:

Steps
1
Go to the Kopano WebApp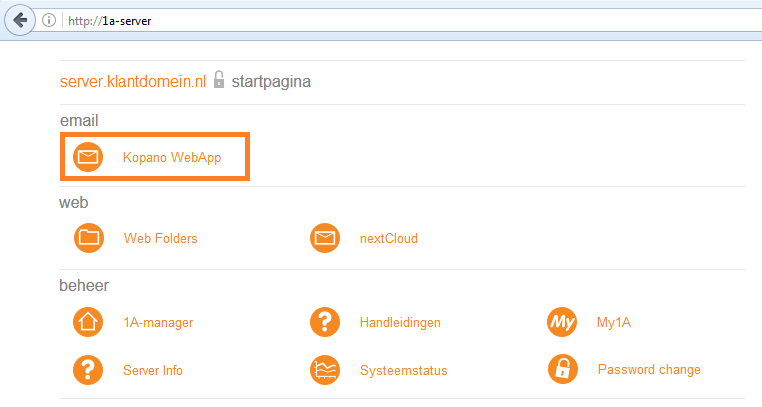 2
Log into the Kopano WebApp
Log in with your username and password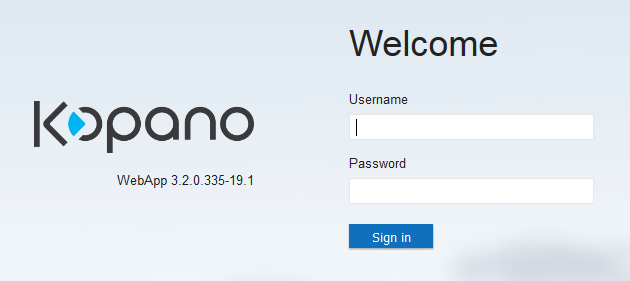 3
Connect to a shared mailstore or calendar (1)
Click Open Shared Mails+ in the bottom-left corner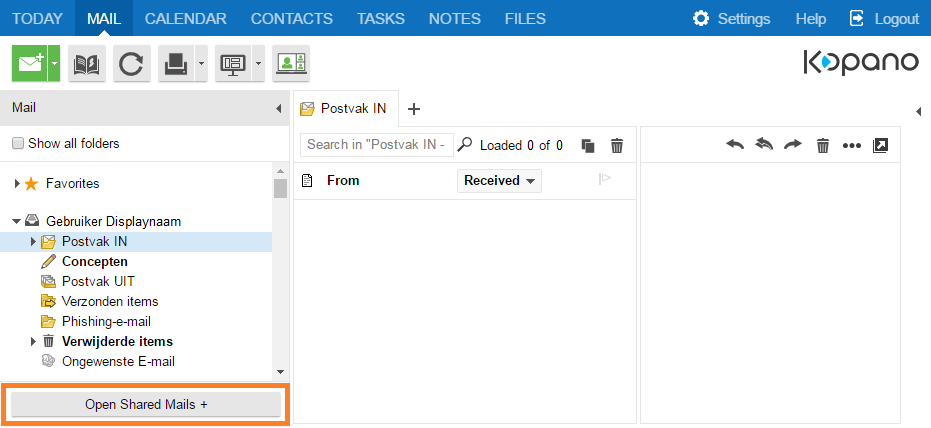 4
Connect to a shared mailstore or calendar (2)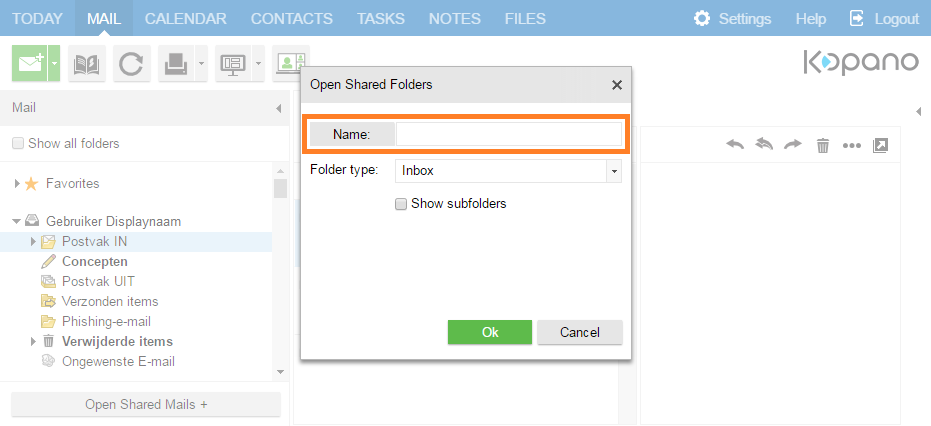 5
Connect to a shared mailstore or calendar (3)
Select the Global Address Book in the top-right corner
Select the user
Click OK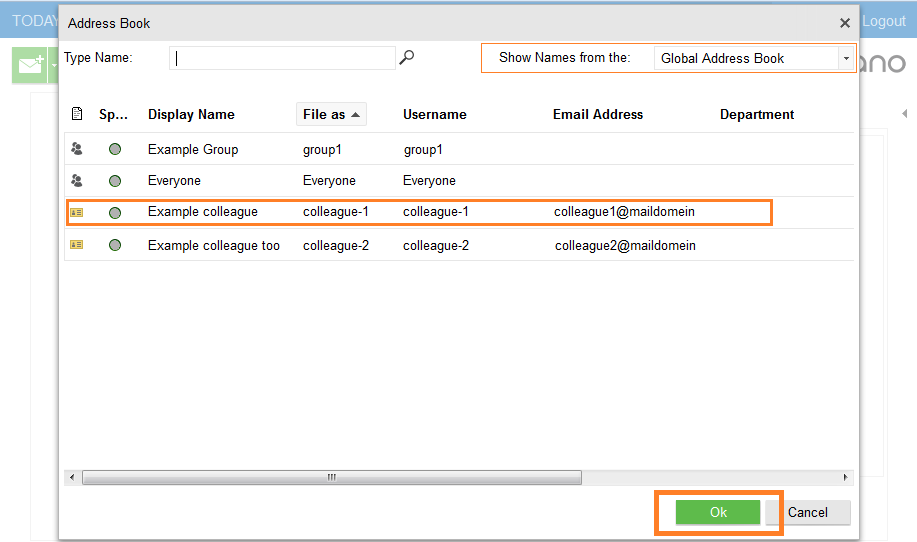 6
Connect to a shared mailstore or calendar
At Folder Type, select what you want to open
Click OK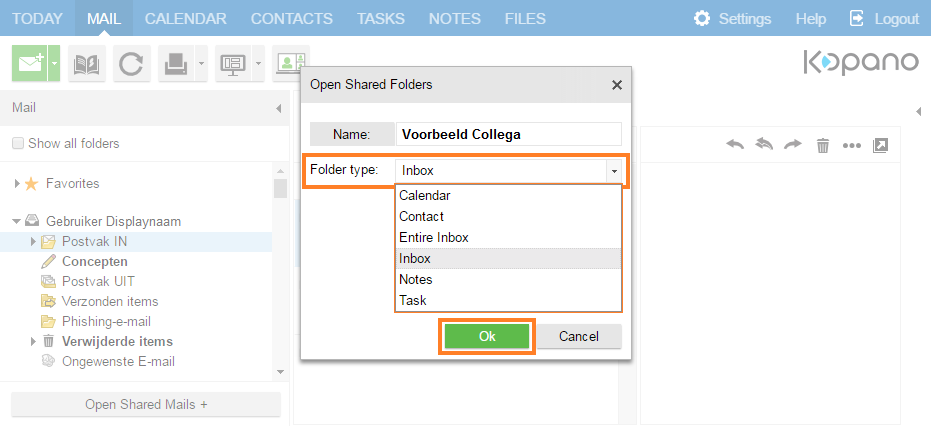 Troubleshooting
1
Error-message: insufficient privileges
When you do not have access, you will receive an error message regarding "insufficient privileges".


Your colleague can grant you access to their mailbox by following the steps in manual

Share own mailbox