Kopano DeskApp - Windows
This manual is meant for 1A-server users who want to use Kopano DeskApp with Kopano on the 1A-server.
It explains how you can install and configure the Kopano DeskApp on a Windows PC.


Requirements
To complete this manual, you will need:

Usage
1
Start the Kopano DeskApp
Open the Kopano DeskApp by double-clicking the icon
or from thet Windows Start Menu

2
Open your Kopano DeskApp Profile
Select your account and click button '''Inloggen'

3
Using the Kopano DeskApp
Steps
1
Download the installer-file
Open the folder with the latest version of the DeskApp and the sub-folder "windows"
Download the installer-file: "Kopano-DeskApp-<versie>.msi"
2
Start the installation
Go to the folder where you saved the installer-file
Double click the Kopano-DeskApp installer-file
Click Next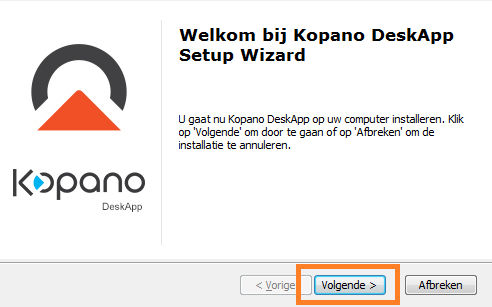 3
Choose installation-location
You can leave this on "C:\Program Files\Kopano\Kopano DeskApp"
Click Next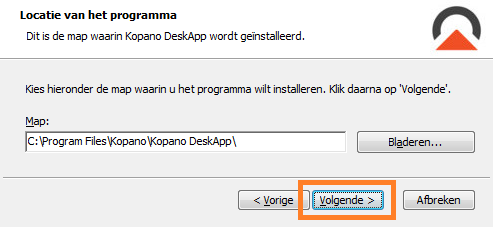 4
Start installing

5
Extra Microsoft component (1)
On some PCs the component "Microsoft Visual C++" is not installed yet
Activate option "I agree to the license terms and conditions"
Click button Install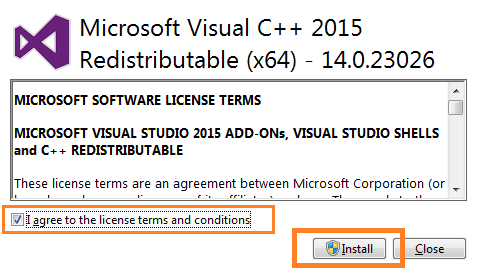 6
Extra Microsoft component (2)

7
Finish installing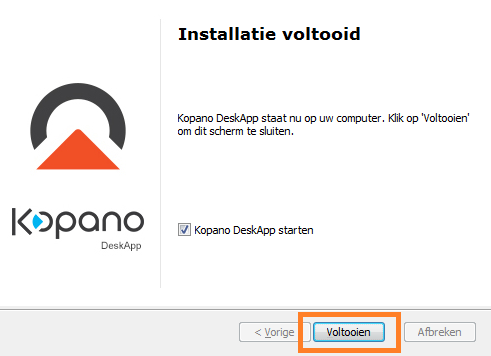 8
Configure your Kopano DeskApp profile (1)
When DeskApp starts the first time, you can input your account-details

in field "Profielnaam", a name for your profile
in field "E-mailadres", your email-adres in Kopano
in field "gebruikersnaam", your username on the 1A-server
in field "Wachtwoord", your password for the 1A-server
in field "WebApp adres", the address of your Kopano WebApp
Example: https://server.klantdomein.nl/WebApp

Click button "Save & Log in"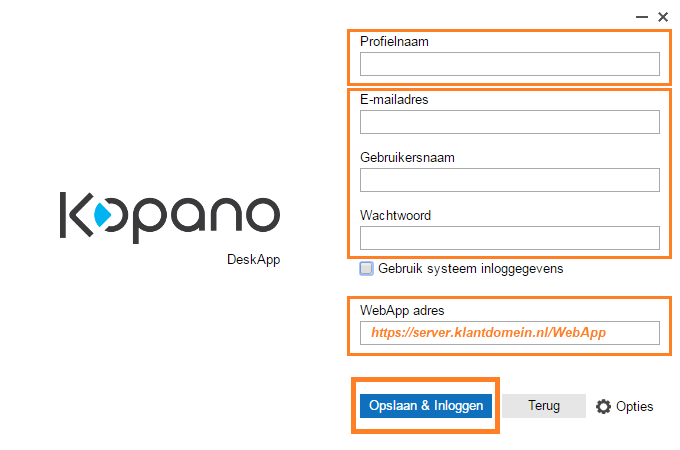 9
Configure your Kopano DeskApp profile (2)
In field "Standdaardprofiel", select your profile
Activate option Automatisch inloggen met het standaardprofiel
Click button Save