Configuring the Kopano Outlook Extension - Outlook 2013
This manual is for older systems and/or software and is no longer maintained.
This manual is meant for 1A-server users.
It explains how you can create a Microsoft Outlook profile that uses the Kopano Outlook Extension.


Requirements
To complete this manual, you will need:

Your username and password
Your company's maildomain
A computer with Microsoft Windows
Microsoft Outlook 2013 installed
The Kopano Outlook Extension installed
Usage
1
Shared folders and calendars
Steps
1
Show email profiles (1)
Go to Control Panel → User accounts → E-mail


Please note: Do not start Outlook yet.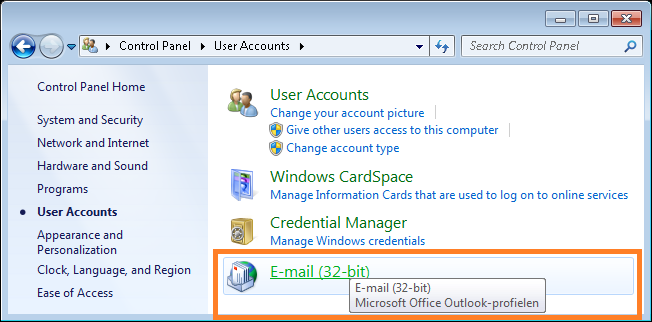 2
Show email profiles (2)
Click Show Profiles
This screen will only show when one or more email profiles are present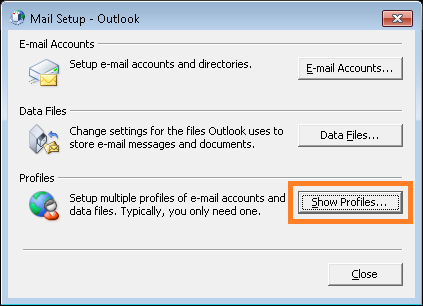 3
Create profile
Click Add...
Enter a profile name (for example your own name)
Click OK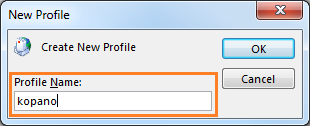 4
Add new account (1)
Select Email account
In field Your Name, enter your username
In field Email Address, enter your email address. Usually this is "your username" @ "your company's maildomain"
In field Password and Retype Password, enter your password
Click Next


Please note: If your email address was filled automatically, the fields for Password will be hidden and field Your Name will be greyed-out.
When you enter your email address in field Email Address the other field will become editable.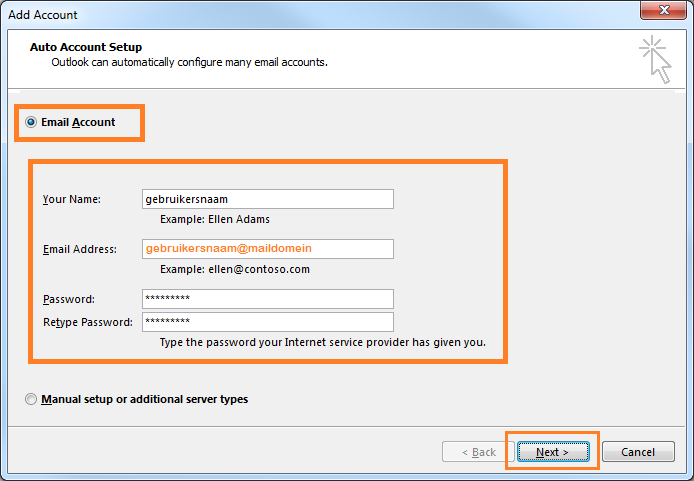 5
Add new account (2)
Outlook will attempt to discover your configuration.
Outlook does this based on the username before the @ in your email address, and the maildomain after the @.

Please note: If autodetect is unsuccesful, you can try to configure the account manually.
See chapter "Troubleshooting" at the bottom of this page.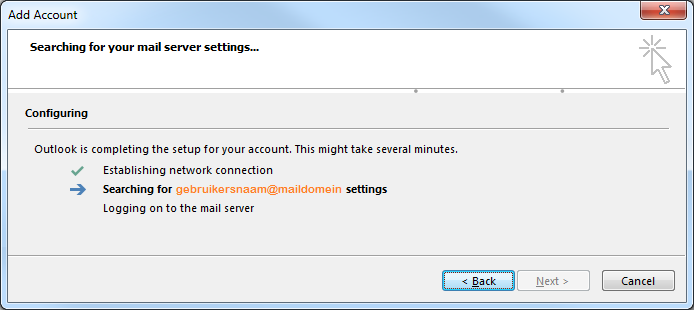 6
Add new account (3)
If you receive a warning about the certificate, click Yes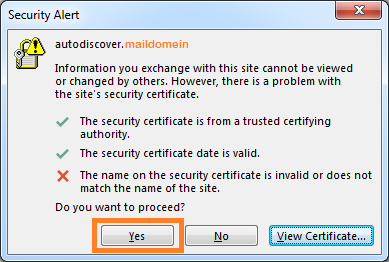 7
Add new account (4)
Enter your username and password
Click OK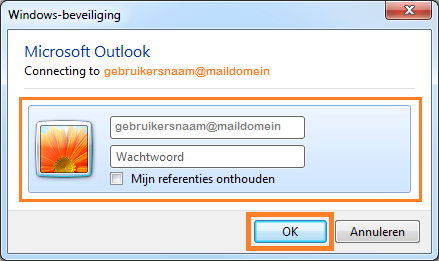 8
Add new account (5)
Click Finish
The Outlook profile has been created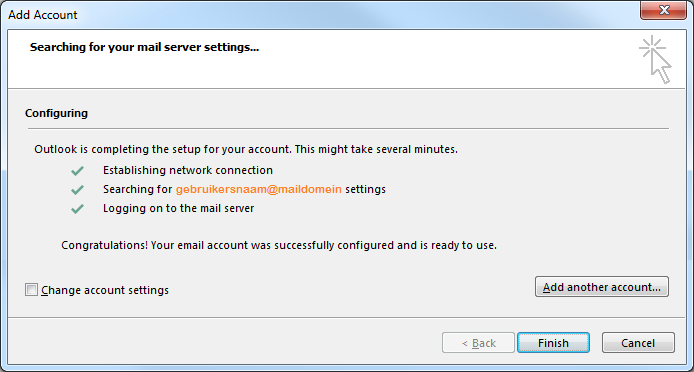 9
Complete the configuration
Start Outlook
Install the Kopano Outlook Extension
Outlook will load the extension the next time it starts
Restart Outlook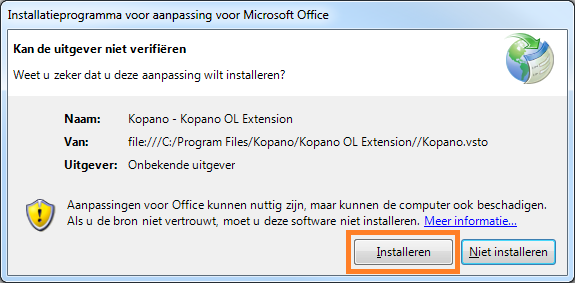 10
Configuration complete
In Outlook the Kopano Folders and tab Kopano will be visible
The configuration of Outlook with the Kopano Extension is now complete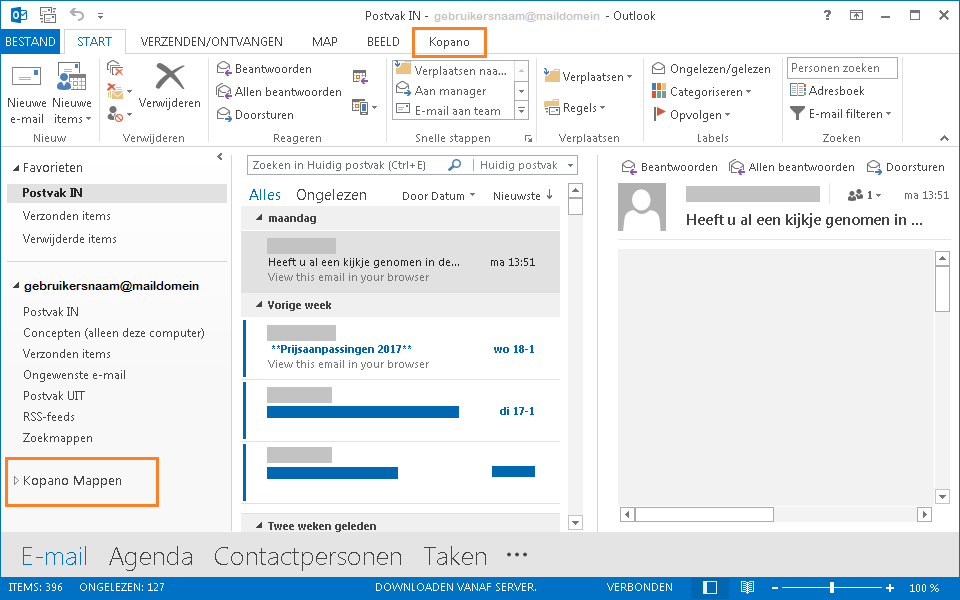 Troubleshooting
1
Configuring the account manually (1)
If autodetect is unsuccessful
Select Manual setup or additional server types
Click Next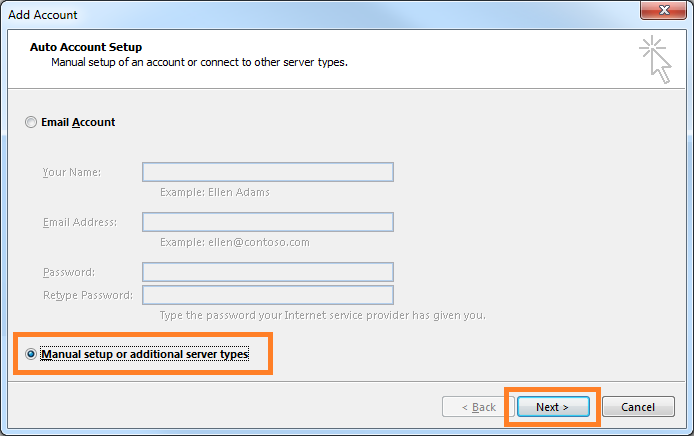 2
Configuring the account manually (2)
Select ActiveSync
Click Next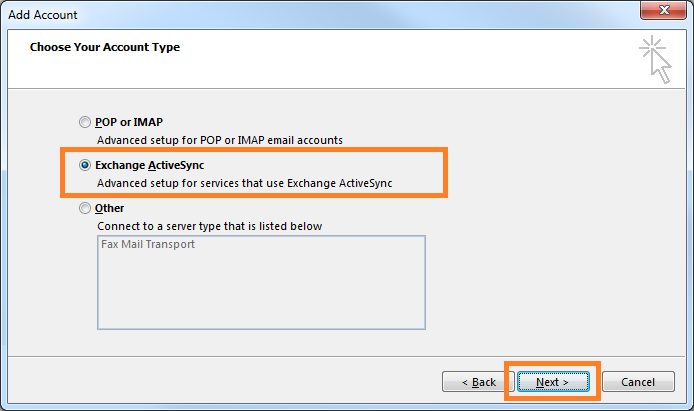 3
Configuring the account manually (3)
In field Your Name, enter your username
In field Email Address, enter your email address
In field Mail server, enter the Serveraddress of your 1A-server
In field User Name, enter your username
In field Password and Retype Password, enter your password
Click Next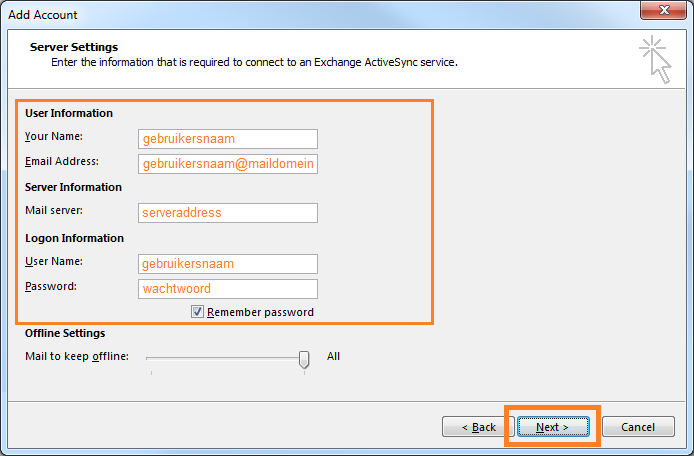 4
Configuring the account manually (4)
The connection will now be established with the settings you entered manually
Return to step 6: Add new account (3)